Welcome to Labelling Secrets #70
In this Edition:
Label of the Month: Down Under Magnesium
The Australian Government's New Pregnancy Warning on Alcohol Labels: What You Need to Know
Special Offer This Month: The End of Financial Year Printer Offers
Employee of the Month: Meet Kat
Product of the Month: New Autofed Sheet Label Cutter
Blog Uploaded: The Science Behind Label Adhesive
2023 Corporate Calendars
Joke of the Month
---
Label of the Month: Down Under Magnesium
Sophisticated elegance with no embellishments
We love the labels from Down Under Magnesium, they've got a super clean, single colour, design.
Magnesium Oil Skincare (@downunder_magnesium) | Instagram
Downunder Magnesium has been growing and servicing through Markets, pop-up stores and National expos. They started distributing their products at the Eumundi markets and now have expanded their distribution through reputable National and International companies.
This style of label's typical application include cosmetic, food and promotional labels where sharp multi-colour print is required. The label has good scuff and environmental resistance when offered with a suitable varnish or laminate which is great for items that ship not only nationally but at times internationally to help them weather the freight journey well and arrive in perfect condition.
We've used an adhesive on these labels that is suitable for applications where compliance with FDA 175.105 is required. ie. where there could be indirect or incidental contact with food products. This adhesive can be used in direct contact with dry and moist, non fatty foodstuffs.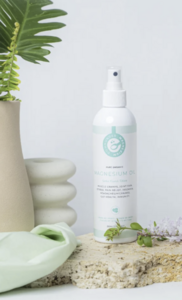 ---
The Australian Government's New Pregnancy Warning on Alcohol Labels
What You Need to Know...
The Australian government announced new regulations for alcohol labels, requiring all alcoholic beverages sold in Australia to carry a pregnancy warning, in the Australia New Zealand Food Standards Code (the Code) on 31 July 2020. Businesses have three years from 31 July 2020 to implement these requirements. If you labelled during the grace period and sell after the grace period the labels are not required however moving forwards all new products need to display the warning.
The warning must be in red, yellow and black colors and must state: "PREGNANCY WARNING: Any amount of alcohol can harm your baby". This change has caused a significant impact on businesses that produce, distribute and sell alcoholic beverages in the country. For marketers, it means a new set of rules and challenges to navigate. The pregnancy warning on alcohol labels is a critical issue that requires careful consideration by marketers, as it has both legal and ethical implications, and can significantly affect brand image and consumer behavior.
The new pregnancy warning on alcohol labels is a requirement for all alcoholic beverages sold in Australia.The warning must be visible and prominent on the label, and the text must be legible. The new regulations came into effect on 31 March 2021 and apply to all alcoholic beverages sold in Australia, including imported products.
Talk to our team to enquire about asssistance to either adapt your current label design or buy shelf labels that can be used in addition to your remaining label stock to bring your products in line with compliance.

---
Upgrade your despatch printer and take advantage of the tax write offs!
TSC TX600 Thermal Transfer Printer Special
The printers use a large 300 meter ribbon supply on a one inch core that saves both time and money. The TX600 features a user-friendly spring-loaded center-biased clamshell design for easy drop-in media loading of 5-inch rolls of media.
1 x TSC TX600

Regular pricing: $1204 + GST & delivery
End of Financial Year special pricing: $1050+GST & delivery*
* Conditions apply. Limited time only. Ask us for details. Talk to your accountant about whether you can secure tax benefits with your purchase.
TSC TX600 Thermal Transfer Barcode Printer (labelpower.com.au)
Note: USB and ethanet compatible only.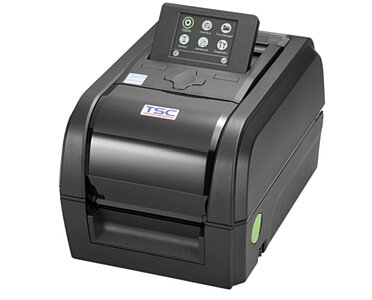 Argox X-1000VL Printer Special
The Argox X-1000VL is a midrange printer that also offers DT & TT printing, as well as taking a larger 203mm o/d roll size & 300M thermal transfer printer ribbon.
We have a great special this month while stocks last.
Regular Pricing: X-1000VL DT & TT From $1,000+GST*
End of Financial Year special pricing: X-1000VL DT & TT From $600+GST*
* Conditions apply. While stocks last. End of life models heavily discounted. Ask us for full T&Cs and specifications to see whether this deal can work for you.
Argox X-1000VL + TT Colour Label Printer 203dpi USB Demo Model (labelpower.com.au)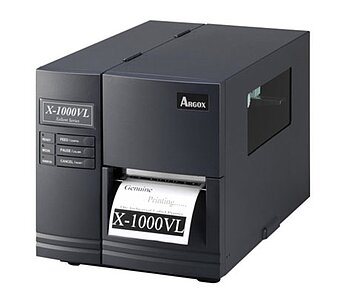 Epson CW-C6010A Printer Special
The Epson CW-C6010A with autocutter is the ideal choice for businesses that requires fast print speed with enhanced reliability. The CW-C6010A provides an easy transition for customers looking to upgrade their thermal transfer printers to a colour inkjet label printer. THe CW-6010A features similar media handling capabilities, speed, features and connectivity options that deliver seamless integration with existing workflow.
Regular pricing Epson CW-C6010A $2650+GST.
End of Financial Year special pricing $2499+GST* + a box of inkjet sample rolls
* Ask us about the T&C's. While stock lasts.
Epson ColorWorks CW-C6010A 4 Inch Inkjet Label Printer with Autocutter (labelpower.com.au)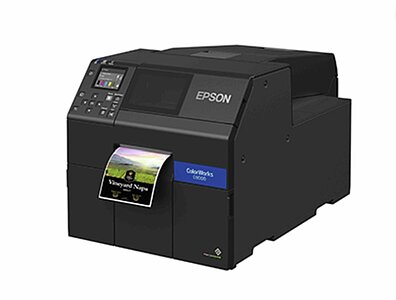 ---
Product of the Month: Label Power Sheet Label Cutters
We're really excited about the new Sheet Label Cutters that we're going to start bringing in!
Label Power will be partnering with Vulcan to bring in the SC-350 Autofed Sheet Label Cutter is ideal for automatic small batch production and DIY business. It can do continuous contour-cutting jobs on printable self-adhesive stickers and labels making it a great choice for copy shops, graphic shops, office applications and many more. Various self-adhesive materials can be used such as Photo paper, T-shirt Transfer Paper, Photo Quality Inkjet Card, Stickers, Glossy paper, Transparent films etc.
Better yet, being equipped with a high-resolution CCD camera, the SC-350 Sheet Cutter can easily read a unique QR-code at the beginning of each sheet allowing for sheets with different cut jobs to be mixed.
See one in action: Vulcan SC350 Fast Speed Sheet label slitter Automatic Label Sticker Label Die Cutting Machine - YouTube
Enquiries via our website: SC-350 Autofed Sheet Label Cutter Professional Label Diecutter (labelpower.com.au)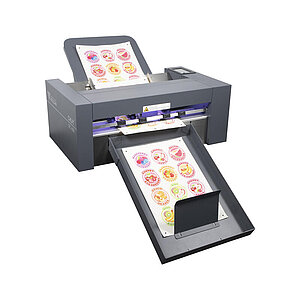 ---
Employee of the month: Meet Kat
Katerina is one of our hardworking graphic designers who gets your label designs ready for the printing presses...
Kat is an experienced Graphic Designer with a demonstrated history of working in the food packaging and printing industry. Skilled in Logo Design, Graphic Design, Print Design, Customer Service and Marketing Strategy she has a Bachelor of Arts in Graphic Design from Swinburne University of Technology and been working in design space for almost 20 years.
Kat's in-depth knowledge and passion of the industry allows Label Power to consistently exceed customer expectations by not only ensuring high attention to detail but also come up with creative ways to bring down the cost of your label design through clever layout recommendations.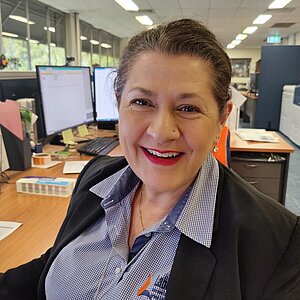 ---
New Blog Available: The Science Behind Label Adhesive
As a product manufacturer, have you ever wondered why some of your product labels stick better than others?
Introduction to Label Adhesives
Label adhesive is a substance that bonds a label to a surface. It can be classified into two types: permanent and removable. Permanent adhesive is designed to stick to a surface for an extended period, while removable adhesive can be easily peeled off without leaving any residue.
Adhesive is made up of several components, including a polymer, solvent, and additives. The polymer is responsible for the adhesive's tackiness, while the solvent helps make the adhesive more viscous. Additives are added to improve the adhesive's performance, such as UV stabilizers to prevent the adhesive from degrading in sunlight.
Understanding Adhesive Types
Adhesive types can be categorised into four groups: water-based, solvent-based, hot-melt, and radiation-cured. Water-based adhesives are environmentally friendly and have low toxicity. Solvent-based adhesives are highly viscous and have excellent adhesion properties. Hot-melt adhesives are solid at room temperature and become liquid when heated. Radiation-cured adhesives are cured by exposure to radiation, such as ultraviolet light, and are used for high-performance applications.
Each adhesive type has its advantages and disadvantages. For example, water-based adhesives are not suitable for use in humid environments, while hot-melt adhesives can become brittle in cold temperatures. It is essential to choose the right adhesive type for your product based on its intended use and environment.
Read more here:
The Science Behind Label Adhesive: How Temperature Affects Your Product Labeling (labelpower.com.au)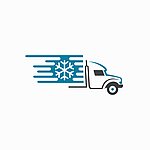 2023 Corporate Calendars
Let us know if you want a hand to update your calendars...
Just a reminder that our July month starts on Sunday and only has 30 days whereas it should start on Saturday and have 31 days. Please update your calendar or email us for an over-sticker you can apply to the July page. We'll get those labels out to you before the social obligations come in!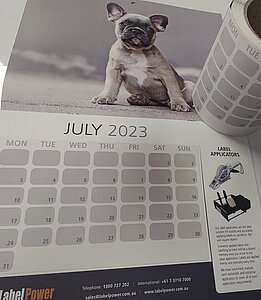 ---
The word "fragile" gets thrown around a lot recently...
Particularly when written on a label and attached to a checked in bag!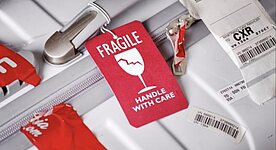 ---