Training, Support, Label Printer Servicing and Repairs
Lodging a Request for Support Ticket
Our team of service technicians are able to provide remote, back to base and on-site training, support, servicing and repairs for the labelling equipment we sell and anything else label-related that you may be struggling with. Training is available for all levels to ensure that you get the most out of your label printers, label applicators and label design software.
Pricing can be set as an agreed service level agreement, giving you priority from our technical team, or we can quote you based on the scope of any immediate requirements.
Find out more about our servicing agreements here: Label Printers Repair,Service Warranty Brisbane, Sydney, Melbourne (labelpower.com.au)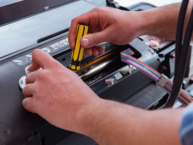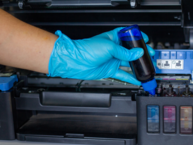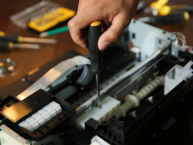 Returning a Printer for Servicing
The process we follow for returning printers to our tech team
Book a service request briefing call

Our team will send you an issue summary and quote where appropriate

Complete the LABEL POWER PRINTER / HARDWARE SERVICE SERVICE / RETURN MATERIAL AUTHORISATION (RMA) Form

Package the printer in its original packaging with all the security features to ensure a safe delivery.

Send the printer, with the RMA form, to Attn. Servicing Department, Label Power, 6 Colebard Street West, Acacia Ridge. The printer must arrive in office hours and with confirmed receipt by our customer service team. Any couriers must obtain a signature to confirm receipt or we cannot be accountable for the printer.
Lodge a Service Request for Our Team Here