What we do
Label Power is part of the JMM Employment group, a national group with locations in Queensland, Victoria and South Australia.
With decades of experience in Flexographic Printing, Digital Printing and Die Cutting we provide high quality cost-effective printing solutions via our state of the art digital and flexographic printing technology.
We manufacture full colour labels, plates, signs and provide stunning and creative labels.
Our Values
Our mission is to deliver excellent value to our customers, conduct ourselves professionally, ethically, and safely, while caring for our people.
Our mission and values are a very important part of our business. We aim to apply these to our everyday operations they define how we act.
Our Team
We have a great group of people who demonstrate a true commitment to continuous improvement and passion for the printing industry. When asked what is the best thing about working at Label Power the resounding response was; the people.
Our recent achievements
25 years in business and counting…
Australian owned and operated - one owner throughout its 25 history.
2021 acquired new facility and started manufacturing in Victoria.
2022 acquired second facility in Queensland for storage and central support functions.
2022 Introduced optional subsidised training for team members.
James and Dani often walk the factory floor to assist and communicate with staff to keep that small business feeling.
James is a second-generation printer with genuine passion for, and lifelong commitment to, the printing trade- he is always on the look out for new equipment and stock.
We have staff that have been with the company 10 and 20 years, for many its a job for life.
The company has a strong drive towards supporting staff and upskilling and training.
Heavy investment in technology; moved to a cloud-based CRM, Accounting and Job Ticketing systems in 2021.
Our Office Therapy Dogs
Charlie and Tiger often accompany the owners into the office as the labelpower mascots, both are well behaved french bulldogs that stay within the dedicated office area, that you are welcome to greet anytime.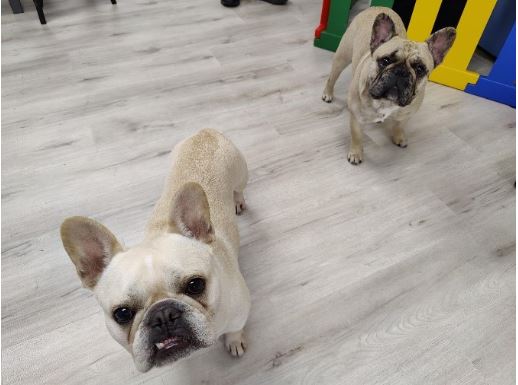 Dedication to "a better way"
James is an avid reader on business methodologies and loves to share knowledge with the team like the time he bought our team leaders the winning teams book, hand delivered by the Author Tim!
(Tim is on the left, James in the center is the business owner, Kirsten beside him is the sales manager)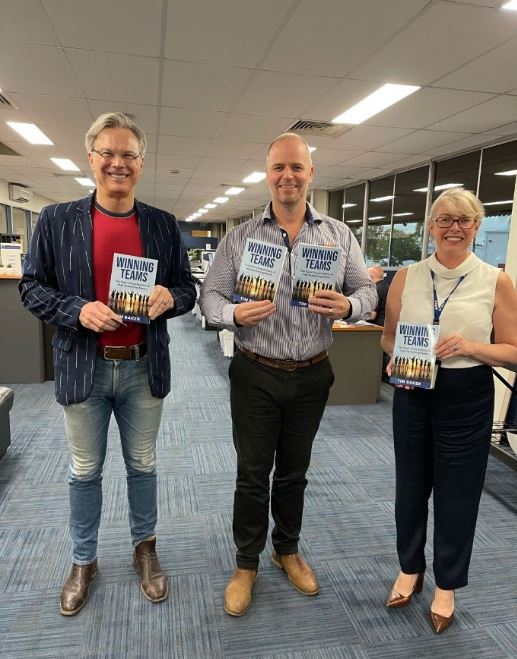 James unveiling a new commercial printer 2021
Personally I'm committing to TAKE ACTION this year to invest in new technology, quality people and new processes help Australian businesses grow back bigger and better together! - James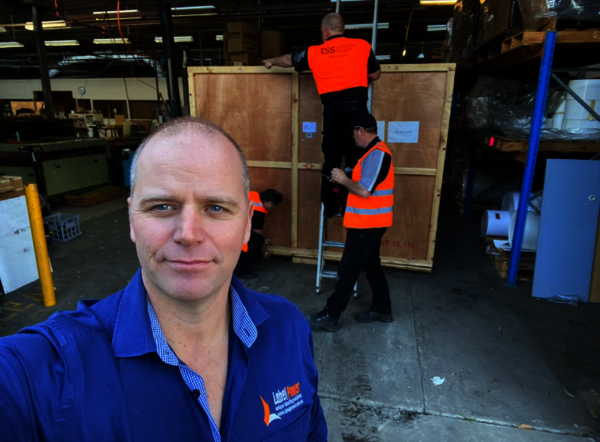 Our locations
Queensland manufacturing






  All Current Job vacancies