Labelling Secrets #26
Welcome to Labelling Secrets 26.
At Label Power we've been working hard on our new website to give you a great range of popular labels, printers, rewinders, dispensers and software combined with an easy ordering process. Please visit and give us your feedback.
Due to popular demand Label Power's amazing Primera LX400 / LX800 / LX810 trade in offer has been extended till 31st December 2010 when you invest in the new LX900 Colour label printer. Find out more before it's too late!
Our CX1200/FX1200 is an Industrial solution which gives the flexibility to print, laminate, diecut, strip, slit and rewind vibrant low cost durable labels on rolls in any shape, size or colour with no need for printing plates, dies, leadtimes or minimum order quantities.
Printing durable Plastic ID and membership cards is easy with the Pebble Black anniversary ID card .
Label Power showed the works at the recent Printworks show in Sydney.
Christmas is nearly here so check your label, ribbon and printer cartridge stocks now and take note of our holiday close down period.

Get the fastest label printer in it's class, designed to print personalised or custom printed full colour labels. Imagine being able to print vibrant full colour labels and tags at a blazing print speed of up to 114.3mm or 4.5" per second.
Lets put this into perspective - You can print 1000 full colour labels 100x50mm in less than 8 minutes for just a few cents each - Imagine your time and money savings compared to spending hundreds of dollars getting your labels printed externally and waiting weeks for them to arrive.
Don't miss the special we have on this colour label maker, you have until the 31st December 2010 to place your order.
Primera LX900 Limited time offer:
AU $3395+GST Plus Free Shipping to anywhere in Australia or New Zealand!
Not got the cash? No problem because you can rent for less than $3.49+GST per day. Imagine having the power to print your own full colour labels and tags for less than the price of a cup of coffee per day!
Trade in offer extended till 31st December:
If you currently own a working Primera LX400, LX800 or LX810 colour label printer Label Power will pay you $500+GST AUD trade in towards your new Primera LX900 colour printer and pick up and take away your old printer for you - This means your changeover price is only $2895+GST. Or rent from less than $2.98+GST per day.
Click on the [ View more ] to watch a short video showing just how fast the LX900 Colour label printer really prints...
---

Is the perfect solution for label printing companies or manufacturers who have a wide range of products and need the flexibility to manufacture their own labels in rolls with no plates, dies or setup costs.
Print from just a few labels to few labels to tens of thousands of labels at a time.
With this Digital label press you can:
Obtain vibrant colours, sharp text and barcodes labels with fusion printing process.
Print images up to 2400 dpi and images up to 762mm long.
Fast Print speed of 4.95 metres per minute.
Low running costs and minimal stock wastage.
Print highly durable UV resistant images on low cost media types.
See how fast it prints here
---

The Primera FX1200 allows you to digitally diecut in register any shape or size labels in rolls with no tooling or die costs. This Simple off line solution that allows you to "finish" the printed output with several different operations such as:
Lamination of matt or clear or security laminate films prior to diecutting.
Digital die-cutting meaning no cutting dies are reqd.
Waste matrix removal for easy application of your labels
Slitting the web to narrower more manageable widths
Rewinding the labels onto rolls
Both the CX1200 and FX1200 are available for demonstration in Label Powers Showroom call now and
---

Ever wondered how you can print plastic membership and ID cards?
We take the mystery out of this process - just purchase blank PVC cards then design and print your own membership cards, client loyalty cards, staff ID cards, plastic business cards with an Evolis Pebble card printer.
To celebrate the Evolis Card Printers 10th Birthday, Label Power and Evolis are offering a Limited Black Edition of the top selling Evolis printer, the Pebble, together with 200 free cards and a free colour ribbon.
Super Special Price
$2,395 (Ex GST) instead of $2,895: $500 savings!
There are less than 9 units left and once they are gone they will not be available again at this pricing
---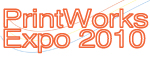 For the first time, Label Power was part of the Print Works Expo, one of the most comprehensive sign, printing, graphic display & engraving trade-shows ever staged in Australia.
This exhibition took place from September 20th-22nd 2010, during this time James Malone and other staff from Label Power met many new and existing clients who were amazed by the print speed and quality of the new LX900 colour label printer.
Also on display were Label Power's new "Swift" range of low cost Thermal and Thermal Transfer Network label printers which
---
Label Power Christmas 2010 Close Down Dates
Label Power will be closed from 3pm on Thursday 23rd December 2010 and will reopen on Monday 10th January 2011 at 8.00am, we have limited staff working from Tuesday 4th January to Friday 7th January 2010.
This year Christmas day falls on a Saturday so the The Public Holidays in Australia are Monday 27th and Tuesday 28th December for Christmas. Monday 3rd January is the public holiday for New Year's day.
Please ensure you check your label and ribbon stocks now to ensure you have plenty of supplies to keep you going over the Christmas break. Don't wait till next year for your labels, Label Power can still supply you prior to Christmas so call or email now!
---