Primera CX1200 - Digital Label Press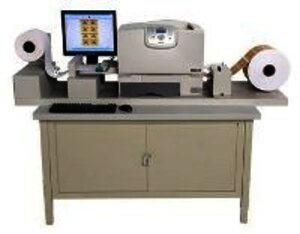 The CX1200 is the perfect solution for service bureaus and a broad range of manufacturers who need to print from just a few labels to tens of thousands of labels at a time.
This roll to roll Digital Label Press will allow you to:
Obtain vibrant colours, sharp text and barcode labels.
Print images up to 2400 dpi.
Print speed of 4.95 metres per minute.
Get fast turn-around and low running costs.
Work with a wide range of approved stocks materials are available.
To find out more about this product <link catalogue products name pd primera-cx1200-digital-colour-label-press external-link-new-window external link in new>Click Here or <link main request-a-quote messagelp ssdtigludgvyzxn0zwqgaw46ifbyaw1lcmegq1gxmjawierpz2l0ywwgq29sb3vyiexhymvsifbyzxnz external-link-new-window external link in new>Request a Quote
---