Welcome to Labelling Secrets #67
In this Edition:
Our Christmas Gift to you!
Bartender 2016 End of life
Introducing the New OKI PRO330S
PEAL Labeling Laws
DECEMBER / JANUARY ORDER PICKUP AND CLOSURE DATES
Our Christmas Gift to you!
For the Month of Dec 2022 we are offering a free TSC External Desktop Label Roll Unwinder with EVERY purchase of the TX200 Series label Printers while stocks last.
The TSC TX200 Series DT and TT label printer with full colour LCD screen and easy to use function buttons is perfect for variable data labels on demand.
For businesses that either cannot use Ethernet cabling in large warehouse operations, or for situations where the label printer(s) is required to be moved from place to place, this optional WIFI kit for the TSC TX200 gives this extra functionality.
Multiple TX300's can used used at the same time, via a single router, as each WIFI kit provides a unique IP address for each printer.
TX200 SERIES FEATURES:
Standard interfaces include:
200/300/600DPI Print Quality
Free Bartender Ultralite software
Colour LCD screen
USB 2.0, USB-A Host,
10/100 Mbps Ethernet and Serial connectivity.
Optional communications interfaces include:

Bluetooth,
802.11b/g/n WiFi and Centronic Parallel.
---
Bartender 2016: End of Support
Support for BarTender 2016 will be ending on April 30 2023, and upgrading to the latest version of BarTender 2022 is free if you have an active Maintenance and Support Agreement (MSA).
Updating your BarTender will give you access to a range of new innovative technologies and capabilities that will help you increase your bottom line.
If you don't upgrade to the latest version, you will increase Security and compliance risk along with requiring more technical support.
The latest version of BarTender boasts the new functions in BarTender 2022 including;
Windows 11 compatibility
BarTender Mobile App at no extra cost Click Here
Print anywhere, anytime from any device
Powerful Browser-based printing
Workflow Designer
More database connectors, Google sheets, Excel online, JSON, XML and QuickBooks.
Contact Label Power today to help with your update to keep your business protected and Up To Date.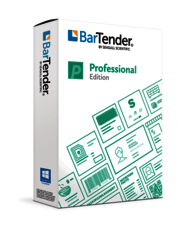 ---
The OKI Pro330S Label Printer offers professional CMY colour, Dry toner technology printing across a range of different label media, including tag stock, textured papers and synthetics. Access new revenue streams with short run colour label printing services on-demand, in-house.
Due to the compact size, the Pro330S is ready to use everywhere and easy to transport. It can be used in a variety of environments: Printing businesses, manufacturing and logistics, healthcare, events, hospitality, amusement parks, retail, nurseries, theatres, museums and more!
It is a new breed of print devices, perfect for short runs, and specially dedicated media is not required for this printer, so this provides you multiple media options at an affordable cost.
---
New Labelling Laws in Australia (PEAL)
In February 2021, the Food standards code changed the way food allergens must be listed on food labels, and food production and packaging businesses have 3-years to transition to the new food labelling laws by February 2024.
Given how long label stock can sometimes sit on the shelf, we would recommend that you check your labelling compliance now.
Australian food standard code now requires you to list common food allergens, and they are to be clearly displayed with the specific ingredients in bold text.
Check out the full details and view example allergen lists here www.labelpower.com.au/blog/peal-labeling-laws
---
DECEMBER / JANUARY ORDER PICKUP AND CLOSURE DATES
It's Coming Up to the Silly Season...
Before it gets too busy, we wanted to provide you with our Christmas / New Years shutdown advice for 2022 / 23.
Please note we will be closed from 5pm, Friday December 23rd and returning on Tuesday, January 3rd, 2023.
Final despatches will be on Tuesday, December 20th, however we will continue to make available client collections through to close-of-business on Friday, December 23rd.
If you could please ensure to forward this to all relevant parties in your organisation (if not received already) that would be much appreciated.
We take this opportunity to wish you and your team a Safe and Merry Christmas and Happy New Year and thank you for your continuing support!
Warmest Regards
The Label Power Team

---