LX800 Goes Mac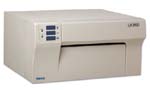 We listened to the needs of all you Mac operators out there and took your case to the manufacturer. Yes Label Power is proud to announce the LX800 full colour label printer is now available for both Mac and IBM users.
Mac operators all over the country can now benefit from the LX800's incredible 4,800 dpi print quality making those images you create look as good on the label as they do on the screen.
Label Power's LX800 is simply the best industrial-grade colour inkjet label printer ever made. You can combine full colour photos, illustrations, text and bar codes on a range of self adhesive labels and tag stock.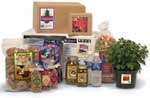 It's time to bring those small and medium sized labelling production worries in-house with the best on-demand print method available. Easy to operate, the LX800 offers five built-in print settings that let you choose the best speed and print quality for your application. Water fast inks and synthetic label stock combine to offer water resistant labels.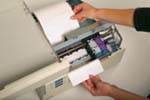 With its sturdy construction including durable metal case the LX800 is great for office or factory environments. Initial setup is a simple and straight out of the box with Windows drivers or Mac drivers for OS X, 10.2 or higher.
From initial set-up to full operation, the LX800 is easy to operate and it can now be used from both Windows and Mac.
Get the results you've been looking for and get rid of all those setup costs forever with the new LX800 full colour label printer. Contact our sales team for full details and a printed label sample pack.