July 2005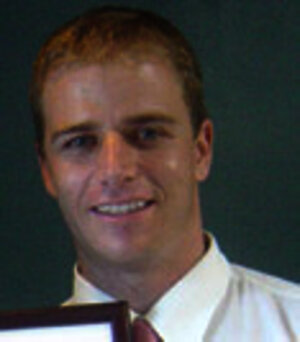 With the new financial year well and truly upon us we've got some great news on a product that will help keep your 2006 stock take under control.
Label Power took to the road recently, exhibiting at the PacPrint and Foodpro in Melbourne and Sydney. Read about our trade show success and take a look at the latest upgrades for the Primera LX800 full colour printer.
Kind regards
James Malone and the team at Label Power
We listened to the needs of all you Mac operators out there and took your case to the manufacturer. Yes Label Power is proud to announce the LX800 full colour label printer is now available for both Mac and IBM users.
Mac operators all over the country can now benefit from the LX800's incredible 4,800 dpi print quality making those images you create look as good on the label as they do on the screen.
Label Power's LX800 is simply the best industrial-grade colour inkjet label printer ever made. You can combine full colour photos, illustrations, text and bar codes on a range of self adhesive labels and tag stock.
It's time to bring those small and medium sized labelling production worries in-house with the best on-demand print method available. Easy to operate, the LX800 offers five built-in print settings that let you choose the best speed and print quality for your application. Water fast inks and synthetic label stock combine to offer water resistant labels.
With its sturdy construction including durable metal case the LX800 is great for office or factory environments. Initial setup is a simple and straight out of the box with Windows drivers or Mac drivers for OS X, 10.2 or higher.
From initial set-up to full operation, the LX800 is easy to operate and it can now be used from both Windows and Mac.
Get the results you've been looking for and get rid of all those setup costs forever with the new LX800 full colour label printer. Contact our sales team for full details and a printed label sample pack.
Label Power wowed the crowd at this year's Pacprint 2005 printing show held at the Melbourne Exhibition Centre in May.
Held every four years, Pacprint was chosen by Label Power to showcase the fantastic LX800 full colour label printer.
Pacprint attracted in excess 25,000 visitors over the 5 days and "I'm sure most of them came to the stand" remarked a very hoarse Andrew Bilton General Manager at Label Power. "The show exceeded all our expectations with an incredible number of resellers and end users placing orders".
This was the first time the industry in Australia had an opportunity to see the LX800 in action and the kind of feedback from the delegates suggested the LX800 will be a sure winner down under.
Setting up the LX800 is simplicity itself using the latest Windows XP/2000 or Mac drivers to control all the printing functions. Six built -in resolution settings let you choose the print quality (up to 4,800 dpi) and speed combinations that best suit your application. The printer comes complete with NiceWare™ label design software enabling the user to print professional labels and tags with full colour photos, graphics, bar codes and text right out of the box.
Here is the link to the official Pac Print website - http://www.pacprint.com.au.
Label Power also showcased at FoodPro which was held at the Sydney Convention Centre in July. FoodPro takes place every three years and covers all aspects of food processing products and services.
Label Power shared with customers from the industry some of the new and innovative products aimed at improving labelling efficiencies.
Here is the link to the official FoodPro website - http://www.foodproexh.com.
For many businesses across the country, the end of the financial year means the dreaded stock take. Late nights and frayed tempers accompany the count as stock is recorded with good old fashioned pen and paper.
It's time to step into the 21st century with a simple, cost effective solution that will make your next stock take an absolute breeze.
The MyStore for Phaser package is aimed at small to medium enterprises that want to use bar code product information to speed up and streamline their stock take. The MyStore pack includes Symbol Technologies award winning P460 scanner, PS2 interface cable, software and comprehensive user guide.
The cordless P460 scanner means that you can move freely around your store, factory or warehouse collecting data and updating stock locations, checking item prices and of course that all important stock take.
The data collected is output as a text file in the format of:
[location] [tab] [barcode] [tab][quantity][enter]
for easy importing into applications such as Microsoft Excel or any POS/financial package that supports tab delimited files.
The P460 combines rugged ergonomic design with one-shot laser scanning capability and can even be used as a POS scanner when it's not on stock take duty.
If you want to start using bar codes, give Andrew a call on 1300 727 202 for a complete printer, software and scanner package to suit your business needs.
Pole Position for Destructible Labels
Speed is nothing without control and as any rider in the Australian Superbike Championship will tell you, that means having tyres with the most grip on race day.
Specially manufactured slick tyres from Dunlop Motorsports are provided to all competitors racing in Superbike or Stock Bike classes. Each rider is allocated two sets of tyres for the weekend to be used in both qualifying and the actual race.
For those who don't follow motorsport it works like this. The harder the rider pushes his machine, the quicker the tyres wear out. This means as the race progresses he will start to go slower round bends and ultimately could be overtaken by someone who has not been so hard on his tyres.
Terry Oneil from Australian Superbikes explains: "this Championship is fiercely contested and the teams will try and get an advantage over their opponents any way they can" "including using more than the two sets of tyres provided, it's a real problem".
The solution to the tyre cheats came in the form of Label Power's "Destructible Labels". Special brittable self adhesive material was printed with unique numbers and supplied in quadruplicate label sets, one for each allocated tyre. The numbers were then recorded at scrutineering and checked after the race to ensure that no tyre swaps were made before the race. The special properties of the material mean that if an attempt is made to remove a label it will literally fall apart.
Terry was delighted with the result and the urgency with which the whole process was dealt with, "This was a great solution and I fully expect to see these labels being used in other motorsports".
For more information about this product or if you need assistance with a particular labelling problem contact our sales team at 1300 727 202 or 07 3710 7000