QR Code Sticker Labels Printing
QR Code sticker labels are a great way for you to advertise your website's urls to direct your prospects and clients to specific landing pages or promotional pages.
Anything with a web address, including training and promotional videos, product testing surveys, social media sites or posts, email addresses or company blog posts can be the target in a QR code sticker.

Label Power can print QR code labels in a variety of stocks or supply you the software so you can generate, create and print QR code labels yourself.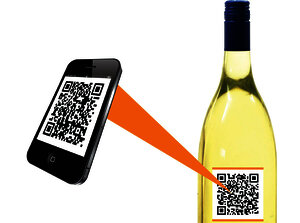 Get printed QR Code labels that you can stick onto your product, then use QR code software on your phone to discover the URL/email/phone to further promote your products.

QR codes can be connected to various marketing content for further exposure for your company, all on a single printed label.

Website's for marketing your brand presence.
E-mails for contact information.
Phone Numbers for further contact.


If you want to take your business to a modern and creative level, then QR Code labels may be what you are looking for, so for further questions, please contact us bellow: