Customised Wine Sticker Label Printing and Design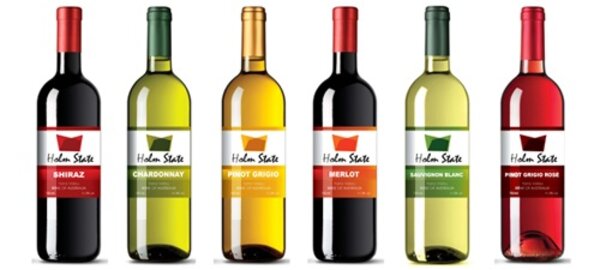 Print High-Quality, Full-Colour Custom Wine Bottle Label Stickers with Label Power!
Customised wine bottle labels and awards stickers are the ultimate marketing tool to make your wine bottles stand out on the shelf. They are a resource for consumers to evaluate the wine before they buy and often can be the reason for purchase. It is essential that the wine sticker label reflects the quality and the personality of the particular wine maker.
Label Power has extensive experience (26 years) designing and printing personalised wine labels and stickers for wine makers across Australia and New Zealand. We use state-of-the-art digital printing technology to create and print stunning customised wine bottle labels.
Label Power's experienced labelling consultants take into consideration the many factors that might affect your label's appearance - such as: storage, transportation, product use and shelf-life - to make the perfect match between material stock, adhesive and finishes.
Whether you need to print more labels, revamp your label design or create a new wine sticker label, we can help. Our team of experts is ready to work with you straight away.
Label Power prints custom designed wine label stickers on clear stock, silver synthetic stock, black stock, textured and specialty stocks. We also offer a range of varnishes, laminates and hot foil stamping embellishments. As a professional label and sticker manufacturer, we can create almost any shape or size to suit your creative requirements.
Please take a moment to review our artwork requirements to find out which are the ideal formats to work with to achieve outstanding results.