Custom Refrigerator Magnet Printing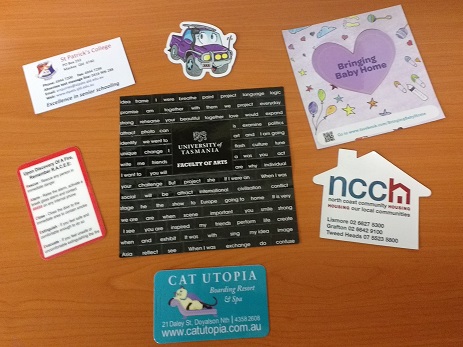 Print High-Quality, Full-Colour Refrigerator Magnets with Label Power!
Customised Fridge magnets are a great way to stay "front of mind" with your customers.
Fridge magnets come in many shapes and sizes, including pull-a-part word puzzles, press out magnets and a wide range of colours, custom sizes and designs.
Label Power has extensive experience (26 years) printing customised refrigerator magnets. We take into account the factors that might affect your fridge magnet's appearance, and work closely with you to design a magnet with both impact and utility.
Whether you need to print more fridge magnets, redesign an existing refrigerator magnet design or create a new fridge magnet, we can help. Our team of experts is ready to work with you straight away.
Label Power prints fridge magnets and stickers on a magnetic base in multiple shapes.
Please take a moment to review our artwork requirements to find out which are the ideal formats to work with to achieve outstanding results.