April 2004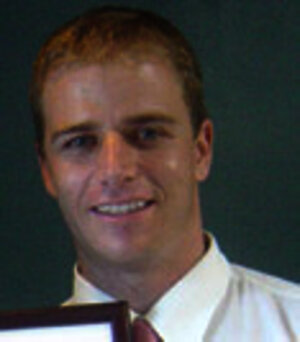 In this edition, we show details of our recent print awards and introduce our new labelling accessories catalogue, showing Australia 's largest range of label rewinders and dispensers. Handle your labels more efficiently with label rewinders starting from just $725.00 each!
Get the full run down on labels designed to self destruct and how to enhance your labels with our new low cost Gold and Silver metallic foils.
Congratulations to Peter McKee of Mikes Real Food, Lismore who is this months winner of a brand new Micro-star International 52x CD-R/RW. Bruce Gibson from Telstra takes the runners up prize of two bottles of delicious australian red wine.
Remember if you're not buying your labels, printers and ribbons from Label Power chances are you are paying too much - call our helpful customer service team for a competitive quotation.
Kind regards
James Malone and the team at Label Power
Congratulations to the winner of a brand new MSI 52x CD burner and rewriter, Peter McKee of Mikes Real Food Lismore.
Congratulations to the winner of two bottles of red wine, Bruce Gibson
from Telstra.
Label Power wins Bronze at Queensland Printing Industries Awards
Whilst two Australians picked up Oscars at the recent Academy Awards, Label Power celebrated their own success taking Bronze at the recent Queensland Printing Industries Awards.
Andrew Bilton (General Manager) & James Malone (Managing Director)
accept the award on behalf of Label Power.
The entry in the 'sheet-fed labels on self adhesive material' received a special commendation from the judges. James Malone was delighted with the accolade.
"Its always great to receive praise for our printed work, but especially when it comes from your peers"
The label entry, produced on die cut A4 sheets using speciality synthetic material, was for a range of homeopathic bath and massage oils.
Labels that "quite literally fall apart"
In our last edition of Labeling Secrets we reported on a new "tamper proof" silver void label designed to highlight when products or packages had been tampered with. We had an amazing response to this product and already it is being used in a wide range of industries including distribution, high value electronics and computer software.
In the wake of this success, the team at Label Power have come up with yet another product for those security conscious customers: <link>Tamper Evident Labels.
Security labels are the ultimate in label technology. Once applied, this special "brittable" synthetic material cannot be removed without the label quite literally falling apart. Labels can be overprinted with text, serial numbers and bar codes so contact our bureau service for added security benefits.
Applications for our destructible labels include computers, mobile phones, pharmaceuticals and other high value products.
Talk or email our sales team for more information.
Special Foiling That Won't Leave You Cold
Take a stroll down any supermarket isle and see the number of companies using special foils to add that touch of luxury to their product labeling.
For years hot foiling has been used to enhance the look of luxury products such as chocolates, liquor, bath oils and other high value items. Luxury items however always come with a price tag and up until now special foiling was no different.
Foiling adds an elegant touch to this Fragrant Oil label.
Initial setup costs including dies, the actual foil itself and often third party involvement combine to make the cost of foiling a significant part of the overall label. Not to mention potential for transcription errors and the extended lead times.
Step up Bruce Knight, Label Power's senior printer and his pioneering 'Cold Foiling' process.
"Initial setup is very quick as is the turnaround time, so the process is ideal for both short and long runs. Our cold foiling has excellent registration and can be used on a wide variety of materials"
Label Powers Senior Printer, Bruce Knight
With no up front tooling costs and the whole process under one roof, Label Power's cold foiling is a must for those discerning customers whose labels need to be that little bit special.