Welcome to Labelling Secrets #62
In this Edition:
Christmas / New Years Order Pickup and Closure Dates
Supporting Australian Businesses and Manufacturing
Special Clearance Demo-Models Now Available
New Butcher's Food Labels Now Available
New Bartender "Starter" Edition Released

December / January Order Pickup and Closure Dates
It's Coming Up to the Silly Season...

Before it gets too busy, we wanted to supply you with our Christmas/New Years shutdown advice for 2020/21.
Please note we will be closed from 5pm, December 23rd and returning on Monday, January 11th, 2021.
Last despatches will be on Tuesday, December 22nd, however we will continue to make available client collections through to close-of-business on Thursday, December 24th.
If you could please ensure to forward this to all relevant parties in your organisation (if not received already) that would be great.
We take this opportunity to wish you and your team a Safe and Merry Christmas and Happy New Year and thank you for your continuing support!
Warmest Regards
Supporting Australian Businesses and Manufacturing
It has become increasingly obvious, during this Covid19 pandemic, that organisations in Australia need to become more self-sufficient and less reliant on overseas manufacturing, suppliers and shipping providers. And, by engaging with local Australian manufacturers, local businesses are supporting Australian companies, workers and the economy.
Considering the recent trends with Covid cases increasing in Australia, many businesses are struggling to navigate through a range of issues related to maintaining employees, cash-flow, future planning and profitability. We believe that by working together, Australian businesses can help each other to get through these trying times by supporting local suppliers, growers, manufacturers, etc, wherever possible.
Supporting Australian Businesses
Many organisations are now learning that the potential cost savings achieved, via using overseas manufacturers and suppliers, does not necessarily help with maintaining their business continuity due to the recent issues with restricted shipping and limited production capabilities. So, now is the time to support the Australian manufacturers and businesses who create jobs for local residents and support the local economy.
Label Power is proud to support Australian workers and the economy, and we are exploring opportunities to source local products and support Australian businesses wherever possible.
If we all invest some time to source locally produced products and/or raw materials, then we all are contributing to turning these challenging times around and creating more opportunities for local business to continue to maintain staff and business operations.
By choosing "Made in Australia", we can all have a positive impact on Australian businesses, and we are supporting our proud nation to get through this challenge as quickly as possible.
Label Power
Label Power has over 26-years experience in designing and manufacturing labels in Australia, so let us work with you to produce your product labels locally. This not only supports the local economy, but also ensures that your product labels won't be held hostage by issues related to unexpected offshore production limitations (like Covid19) or issues caused by belated shipping and deliveries due to restrictions on transport around the world.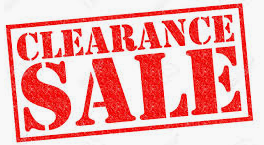 Ex-Demo Label Printers, Rewinders, Applicators and More...
New Butcher's Food Display Labels
Label Power Now Manufactures Food Sticker Display Labels and Tags Specifically for the Meat Industry.
Products Include: AQIS Approved Labels, Food Grade Inserts, Butcher's Packaging Display, Carcass Tags, Sequentially Numbered Inserts, Chicken Tags, Carton Labels, Security Cut Labels, PVC cards and spikes.
We Provide Food Packaging Display Labels for Chicken, Pork, Beef, Lamb and Various Specials and Descriptive Labels for Gluten Free, Organic, Preservative Free, etc.
<link products labels specialty-pre-printed-labels meat-and-food-labels>Order Online Today!
NEW! BarTender Starter Edition
Create High-Quality Labels, Barcodes and Cards in Minutes
Designed for departments and small businesses, the BarTender Starter Edition offers the same easy interface as the Free Edition while enabling RFID encoding and more sophisticated label and card designs that leverage content from databases, spreadsheets and other files.
BarTender Starter Edition is a simple, straightforward way to generate labels that include dynamic data sourced from Excel or CSV files.
*Includes 1-Year of Standard Support & Maintenance!