Welcome to Labelling Secrets #61
In this Edition:
Pricing Changes
Durable Metal Labels, Tags and Nameplates
Anodised and Etched Aluminum Labels
UV Resistant, Screenprinted Metal Labels
Brass and Stainless Steel Labels
Used Primera CX/FX1200 Colour Label Press and Finishing System For Sale
Price Changes - Due to the recent devaluation of the AUD$ against the USD and the Euro, we have incurred price increases from our suppliers of between 10-15%.
We have also incurred much greater shipping and transportation costs due to reduced Airline and shipping capacity.
Due to this situation, our prices for labels and tags will be increasing by 10% on the 1st of May 2020 and our website will be updated to reflect the current pricing of printers and applicators.
Durable Labels, Metal Nameplates and Tags
Label Power Can Now Manufacture Durable Labels and Metal Nameplates
Durable Metal Labels, Tags and Nameplates
Metal labels, tags and nameplates are the most durable and long-lived type of label for general purpose branding, sequential numbering or general safety information, especially in outdoor situations or high volume situations like product manufacturing.
There are various types of metal tags and labels available including anodised aluminum, stainless steel and brass.
Durable, metal labels can be manufactured in almost any size, colour and shape and can last for years, so they are a perfect solution when long-term labelling is a requirement.
Metal Tags and Labels are Perfect for Labelling:
Name Plates
Company Assets
Outdoors Equipment
Use By Dates
Utility Products
Sequential Numbering
Manufactured Goods
Warning and Hazardous Goods
Product Requirements/Limitations
Fire Doors and Equipment
Reminder Signs
Compliance Signage
Business Cards
Mounting/Attachment
Metal tags and nameplates can be manufactured to be mounted using self-adhesive backing or with screws/nails/rivets for more durable and permanent applications.
Contact Label Power today to discuss your metal labels, nameplates or tags requirements!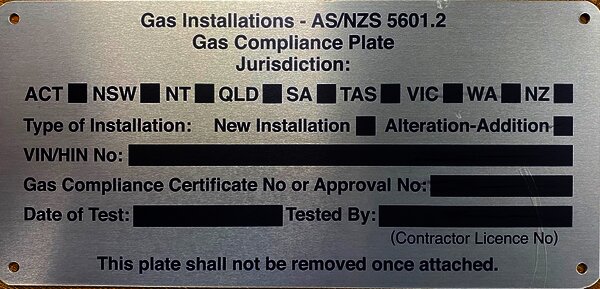 Etched, Anodised Metal Name Plates and Tags
Etched, Anodised Metal Name Plates and Tags
By using chemically etched fields on the name plate, the ink and etched fields are protected from abrasion and scratches. Even if the ink gets worn or scratched off over time, the etched fields are still readable, providing the most durable name plate solution for situations like warning labels on manufacturing equipment, outdoor signage and numbered or sequential product branding.
Etched, Anodised Metal Name Plates and Tags are Perfect for:
Company Branding
Compliance Signage
Asset Tags
Use By Dates
Certification Tags
Fire Protection Equipment
Warning Tags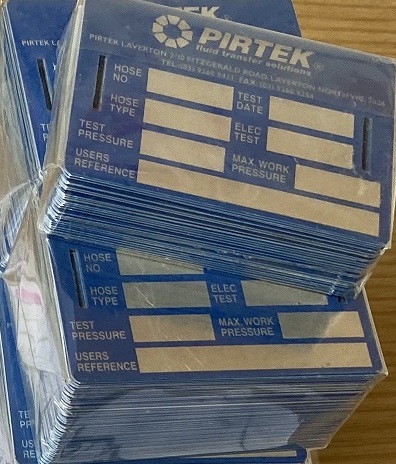 UV Resistant, Screen-Printed Labels and Tags
UV Resistant, Screen-Printed Labels and Tags
When using standard printing on metal name and information plates, the ink layer is quite thin and easily scratched or worn off, so by using a screen-printing process, the ink layer is much thicker and much more durable and long-lived. Using UV resistant ink allows for plates to be mounted outdoors and provide a longer-lived metal label.
UV Resistant, Screenprinted Labels are Perfect for:
Outdoor Products
External Signage
Warning Labels
Compliance Tags
Delivery Vehicles
Stainless Steel and Brass Labels and Nameplates
Stainless Steel and Brass Labels and Nameplates
Stainless steel and brass labels and nameplates are superior solution for long-term labeling and nameplates requirements. Stainless steel provides a rust-proof option for outdoor labelling and brass provides a warm, vintage-style nameplate or label.
Stainless Steel and Brass Labels and Nameplates can be manufactured with etched fields and/or coloured sections as required.
Stainless Steel and Brass Labels and Nameplates are Perfect for:
Trophies
Clubs and RSL's
Outdoor Products
Commemorative Plaques
Marine Applications
Wet Surface Scenarios

Used Primera CX1200/FX1200 Complete Colour Label Press and Label Finishing System
Used Primera CX1200/FX1200 Complete Colour Label Press and Label Finishing System

Price = $18,995 Includes Delivery Anywhere in Australia with onsite Training

Primera CX1200 Digital Colour Label Press delivers short-run, full-colour digital label printing at a breakthrough price. Digital full-colour label printing has a wealth of significant benefits. But until now, digital label presses have been an expensive investment in both time and money. The industry needed a simpler, more cost-effective solution.

And

Primera's FX1200 Digital Finishing System - This innovative new machine is ready to meet the demands of converters and manufacturers who need reliable, professional-grade finishing equipment to complete their digital label production. FX1200 is an all-in-one. off-line solution that produces rolls of finished labels produced by a variety of narrow-web output devices.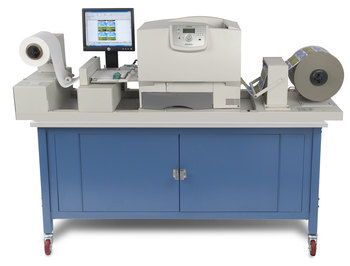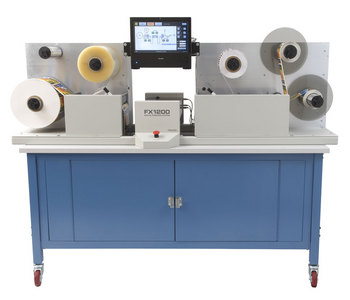 Corona Virus - Covid-19 Precautions at Label Power
COVID-19 STATEMENT

Here at Label Power, we are focused on keeping you supplied with the best products, and that includes keeping the safety and health of our customers, our team members and families first in mind. Label Power takes our role as a premium supplier of essential services and products seriously.

In light of the ever-evolving (COVID-19) outbreak, we have been closely monitoring this in real-time based on the advice of the World Health Organisation and Australia's Chief Medical Officer and reviewing our approach regularly.

As a HACCP accredited manufacturing facility we have always had strict hygiene practices and cleanliness standards in our office, but we have implemented additional precautionary measures:
We will be pausing our in-office and face-to-face sales meetings, which includes booked appointments and customer collections of stock from the warehouse. We apologise for any inconvenience this may cause. We will be reassessing these services on an ongoing basis.
We have hand hygiene stations at the entrance of our facility and on every desk and bathroom at the Label Power Head Office.
A work from home policy has been implemented for all staff who can work remotely. This includes sales staff and support team.
We are doubling down on disinfectant cleaning across the facility too.
We want to keep our customers and team members, as part of our Label Power community, up to date on the information they need to help prevent exposure. Your safety is critical, so we have requested that if any team member feels unwell, that they remain at home and we encourage our customers to do the same.

This is a challenging time for us all. We remain committed to doing everything we can to put the health and safety of our customers and staff first. Rest assured as an essential business during these times our office is open, operating and bringing supplies to you!

Please remember to be kind to people around you and patient with all suppliers. We are all trying our best to get through the backlog of panic buying.