December 2003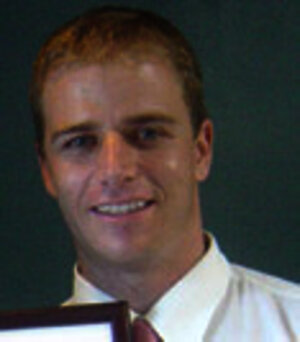 Merry Christmas!
Welcome to our final newsletter of 2003 filled with exciting labelling ideas and solutions.
In this edition an interview about a customer's critical export dilemma, details on some unique papers to brighten up your New Year, plus we introduce the BP-443D to our wide range of barcode printers. Also my personal congratulations to the lucky winner of our bi-monthly draw Mike Smyth from Leigh Mardon who receives 2 bottles of premium champagne.
Label Power will this year be breaking with tradition and in lieu of our normal Christmas card greetings, will be making a donation to the Salvation Army on behalf of all our customers.
Please note that due to the Christmas break Label Power will be closed on the 25th of December and will reopen with a skeleton crew on the 5th of January, with full staff back on 12th of January.
On behalf of all the staff at Label Power I would like to thank all our customers for their continued business and support and wish you all a Merry Christmas and a safe and Happy New Year.
James Malone and the team at Label Power
Congratulations to the lucky winner of two bottles of premium champagne in this month's draw,
Mike Smyth of Leigh Mardon.
We all know the old cliché – "it's not what you know, it's who you know" well we all know someone, right?
If you know of any friends,family, acquaintances or even someone from another division in your company who might benefit from our friendly service and great labeling solutions, we will reward you with a superb free gift when they order from Label Power.
Just send an email to referral@labelpower.com.au and be sure to include your details together with your referrals full contact information. On placing their first order Label Power we will send you absolutely free, a Summer Towel Set containing 2 x Face Cloths, 2 x Hand Towels and 2 x Beach Towels as a token of our appreciation. The towel set worth $59.95 supplied to us by Stewarts Trading, specialty suppliers of towels and linen, is ideal for home or beach and comes in a range of bright vibrant colours.
Stewart Trading Tel: 07 3847 9611
Offer close 31st January 2004 and is open to subscribers of Labelling Secrets.
At Last! A Fast, High Quality & Economical Performer For Direct Thermal Printing
Label Power is proud to announce the introduction of the BP-443D series of printers to our wide range of products. Don't be deceived by its low price of only $895.00. It's a fast, high quality performer for economical Direct Thermal printing.
Direct Thermal printing uses special paper similar to that of the traditional fax machine. Unlike laser or inkjet printers that require expensive toner or ink cartridges, the special chemicals in the direct thermal paper turn black when heat is applied. Direct Thermal labels are suitable for despatch labels, mailing labels and other short label life applications.
The BP-443D can print almost anything from address labels to barcode and product identification labels. Printing up to 3 inches per second at 203dpi ensures fast high quality printed label for the most discerning user.
The BP-443D comes complete with Windows driver and LabelView deign software making connection to your existing PC as simple as designing your own labels.
Additional features of the BP-443D include both serial and parallel port support, built in real time clock and a peel off function. It also comes with a built-in auto-cutter component on the main board for easy use.
So if you are looking for a low-cost entry-level thermal printer that's able to match it with the best, call today to ask us more about the BP-443D printer.
All prices quoted are exclusive of freight & GST.
Tamper Proof Solutions Rushed To USA
Label Power recently manufactured special Silver Void warranty labels for Shawn Williams at Q The Experience in Toowoomba. Shawn needed a timely solution for some very sturdy and tamperproof warranty labels for a client in America. The labels would be used to ensure the integrity of the warranty on high value electrical products so Label Power recommended "Silver Void" stock.
This product is unique in that when the label is removed it leaves the words "void" on the surface immediately showing evidence of tampering. Shawn was delighted with the end product and the speedy turnaround....."Label Power were able to produce the exact labels I needed quickly and effective. The overlaminate encapsulated the label creating a sturdy finish so the label information could not be scratched off. Plus the special void stock is extremely effective and a great deterrent to stop people trying to remove the label".
For more information about Label Powers "Silver Void" labels or other security label products contact our sales team. websales@labelpower.com.au
Want to print Gloss Synthetic Labels on your own Laser Printer!
If you have a black and white or colour laser printer, Label Power can supply synthetic labels in all of our standard and custom sizes. These labels can be used outside come rain, hail or snow!
Suitable for labelling steel, plastic,or even glass this material is perfect for all outdoor applications. Produce your own bumper stickers for short-medium term promotions using your own colour laser printer! Minimum order only 5 packs ( 500 sheets ) for $85.00 each pack ex freight and GST.
If you don't have a colour laser printer Label Power can print your own design using our high speed digital colour printers.
Find our now about our massive range of sizes websales@labelpower.com.au
Want to Print Gloss Paper Labels on your own Laser Printer?
Due to an overwhelming demand, Label Power has reintroduced Gloss Laser Perm. This product is a special gloss paper that is receptive to the matt toner from your mono or colour laser printer. It is supplied with a permanent adhesive and a lay flat Kraft backing for trouble free printing. These sheets are perfect for printing your own Xmas seals for backs of envelopes, credit demand labels, or for your own short run product labels.
We offer this Gloss Paper Laser Perm in all of our standard and custom sizes and with a minimum order of only 5 packs ( 500 sheets ) for only $55.00 per pack ex freight and GST.
Find our now about our massive range of sizes websales@labelpower.com.au
To learn more about our complete range of products and services visit our website at www.labelpower.com.au