Welcome to Labelling Secrets #48
Welcome to Edition 48.
In this edition we are coming to you live from the 2017 AUSPACK packaging & Processing show happening in Sydney at the Sydney Showground at Olympic Park on March 7th-10th.
Check out the Epson C7500 Cash Back special till 27th March only!
Supercharge your small desktop label printer/s with our low cost External roll unwinders.
Need Water or Juice Bottle Labels? Read more below about how we can help with your design and printing of bottle labels.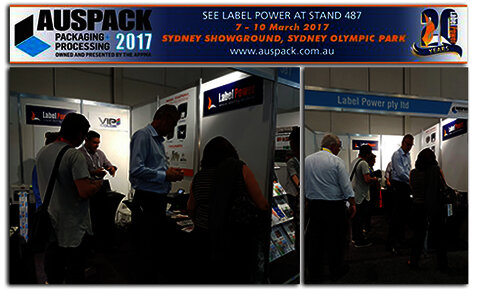 Label Power is coming to you live from Auspack
Label Power is excited to be an exhibitor at the Sydney AUSPACK 2017 trade event from March 7th-10th this year. Held at the Sydney Showgrounds in Olympic Park, the show brings together over 350+ exhibitors, 1200+ brands and 100+ international exhibitors with 40+ vertical markets represented at the event.
Label Power, at Stand 487, is showing off some exceptional samples of product packaging ideas, finishes and innovative ways to get your products noticed on the shelf. Along with this, we're presenting some exciting in house colour label and tag printing solutions that could revolutionise your internal production procedures. From printing your own full colour product labels, to barcode & ID card printers, scanners, label design software, label rewinders, label dispensers and label applicators we have a range of solutions to make a big difference.
The AUSPACK show hours are Tues-Fri, from 9am-5pm daily, so get down to booth 487, bring samples of your existing labels and ask us how we can produce a better product or ask us to solve any labelling or label application issues for you.
On full display will be the popular VIP Color VP700 colour label printer, come and see it printing high speed, low cost, full colour labels on demand. We will also show the Epson C3500 and Epson C7500G pigment inkjet printers for durable waterproof labels on demand.
Meet with Label Power staff for consultation on choosing the best colour printer for you. Also on display are our new desktop printers with colour LCD screens for ease of use, there is even a desktop 600dpi model available!
See more details here for the trade show: http://www.auspack.com.au
Label Power print millions of water bottle labels every month, so we can help you with designing eye catching designs and stocks and metallic finishes so your water or juice bottles stand out from the others on the shelf.
The water bottle label shown here was designed by Label Power and used silver metallic stock digitally printed with a soft feel matt touch matt overlaminate. Once you have your labels we can help with label application solutions with small entry level systems such as the Primera AP360 right up to the high speed applicators on conveyor with feeding and accumulation tables.You can see the Primera AP360 in action at
Auspack this week or contact our staff for more info. If you want promotional water bottles for your business but don't know where to start we can help you with the complete package label design, label application onto spring water bottles and delivery to your office or factory.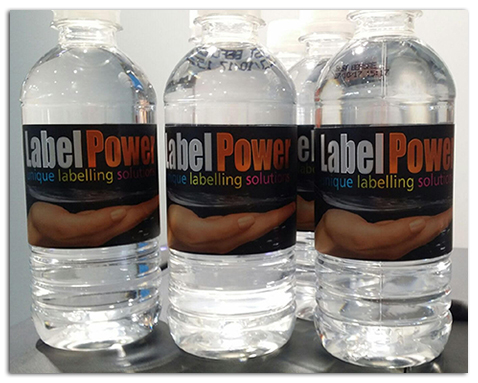 Epson C7500 Cash Back Special till 27th March Only!
Purchase a new Epson ColorWorks C7500 or C7500G label printer from Label Power, between 22 February 2017 and 27 March 2017 and claim the following $1,000 Cashback, plus the Bonus Rewards listed below:
ELIGIBLE PRINTER MODEL*

PRINTER CASHBACK

PLUS BONUS REWARDS
ColorWorks C7500

$1,000.00

1 x Set of 4 inks valued at $1,292.00
+
1 yr On-Site CoverPlus Service Contract
valued at $489.00. Total 2 yrs Onsite cover.
ColorWorks C7500G

$1,000.00

1 yr On-Site CoverPlus Service Contract
valued at $489.00. Total 2 yrs Onsite cover.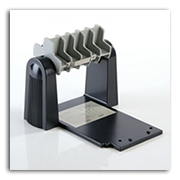 Use full size label rolls on your Primera LX400, <link product id primera-lx500-colour-label-printer>Primera LX500, <link product id epson-tm-c3500-colour-label-printer>Epson C3500, <link products printers printers-by-brand zebra g-series-gk>Zebra GK SeriesUnpowered external roll unwinder to go behind your desktop TT or Colour Inkjet printer. and any desktop printer that normally takes small label rolls. Takes full size label rolls with 76mm inside diameter and 203mm outside diameter.
We encourage all customers to visit our website to find information about our products and contact us on 07 3710 7000 or sales@labelpower.com.au