Welcome to Labelling Secrets #47
Welcome to Edition 47.
In this edition, we highlight the Epson TM-C7500 commercial label printer and how it can help your business grow through sales of private labelled products. You will learn how Label Power helps Food Manufacturers in the FMCG space to get better results by using metallic labels to get their products to "pop" off the shelf. We will also show you how the Datamax Mark II direct thermal and thermal transfer printer with LAN can overprint on blank or preprinted labels to save you time and money on your label print runs.
The Epson C7500G pigment inkjet printer has been very popular with companies who need to print their own full colour labels on demand. It's fast and has high capacity big ink tanks so it's even being used by print shops to print short run full colour labels on demand. Label Power have a range of wide media (inkjet receptive stocks) for this inkjet printer and can talk to you now about your colour label printing requirements.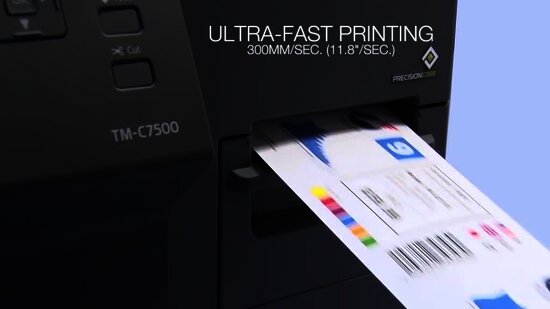 Zentvelds brew up some special designs for private labelling with the Epson C7500
It's been nearly a year since Zentvelds Coffee Roasters invested in the Epson C7500 colour printer. They haven't had to call Label Power at all - except to purchase the odd high capacity pigment ink cartridge and additional blank labels - Now they can print all their full colour labels in house saving them time and money and allowing them to expand their range. As the Epson C7500 inks are pigment based the labels always look great and the inks don't fade. The Epson C7500 helps Zentvelds explore the power of personalisation with private labelling of their coffee and coffee related products for wholesale and corporate clients.
Zentvelds has been operating from their family plantation since 1993 providing 100% Australian grown coffee and private label blends across Australia. Check out their online store here
Mention you heard about Zentvelds on Labelling Secrets and ask about their special offer on corporate and private labelled coffee products.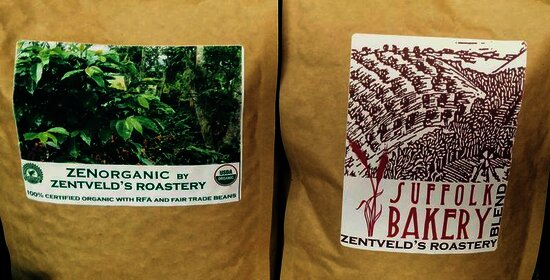 Metallic Silver Labels Boost Your Brand!
Label Power print high quality labels for all industries, especially FMCG - Fast moving consumer goods. We have many ways to help your products get the right visual appeal - Wrapping your products in Vibrant metallic labels is one way your to help your products fly off the shop shelves. Contact us today for more info...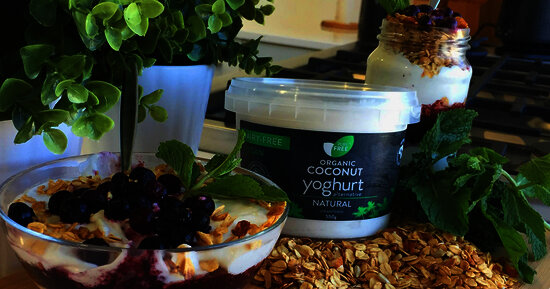 Get printing with Datamax M4206TT Mark II with LAN - Crazy Pricing of just $1395+GST*
Get printing labels fast with the Datamax M4206TT desktop printer + LAN to overprint blank or preprinted colour labels and reduce the cost of multiples of stock sitting on your warehouse shelves. It can be used for many applications including product labels, shipping labels and much more. With the internal LAN you can put this printer onto your network and print directly to if from any PC on your network. Label Power technicians can even come out and set up and configure these printers on site for you at a small additional cost.
M-Class Mark II keeps up with high label demand applications, with 32% faster performance than the nearest competitor in its class. The modular design and field-installable options cut back on downtime and improve efficiency. It's nice and compact so the M-Class Mark II fits easily in tight spaces where work space is a premium and still can take a full 8" (203.2mm) OD roll.
The M-Class Mark II printer can be used in a wide variety of applications with a range of media compatibility, connectivity, emulation support, and options including RFID support. It is easy on the budget with the best value proposition for an industrial strength inkjet label printer.
The M-Class has proven to be the perfect solution for warehouse, healthcare, logistics and retail applications. The modular design of the M-Class makes maintenance and part replacement easy, and the flexible design allows for a variety of options to be upgraded in the field.
*Get printing today with our crazy special price of just $1395+GST - only available whilst stocks last!
Get printing your own full colour labels before Christmas
Are you all stocked up for Christmas?
This year Label Power will close from 12pm on Friday the 23rd December till Monday 9th January.
We will have a skeleton staff in the office from Wednesday 4th of January to help us get cracking in 2017.
Please make sure you check your stocks of labels, ribbons, ink cartridges, Toners and Printers so you have enough stock on hand to last you till Mid January 2017.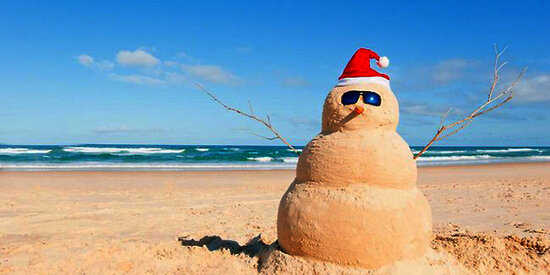 We encourage all customers to visit our website to find information about our products and contact us on 0737107000 or email us at sales@labelpower.com.au