Welcome to Labelling Secrets #42
Welcome back to 2016! After breaking new ground recently and becoming a Certified Performance Partner with Honeywell, we are proud to introduce an exciting range of extremely reliable, easy to use printers. These printers are perfect for a variety of industries for small, medium or large businesses looking for a smart solution to improve productivity in label making operations.
Don't forget Label Power manufacture labels and tags right here in Australia so make sure you contact us for pricing on your next blank or printed label order!
January welcome back to work offer!
Contact us for a special additional offer on BarTender2016 should you wish to upgrade to Bartender Basic or Bartender Pro when you order this printer! *Just mention this newsletter*
The PC42t is perfect for Retail, Healthcare, Transport & Logistics environments.
The Honeywell PC42t is exceptionally compact and easy to use. This printer is simple to install and is ready to print quickly. Quiet, reliable operation and intuitive design make the PC42t the right fit for light-duty labelling applications in a variety of industries. Now for a limited time, until January 31st 2016, you can buy this great, compact printer for a great price of just $289+GST.
This offer only available by emailing your details to sales@labelpower.com.au or calling 0737107000 before 31st January 2016.
Take a further look at the Honeywell PC42t here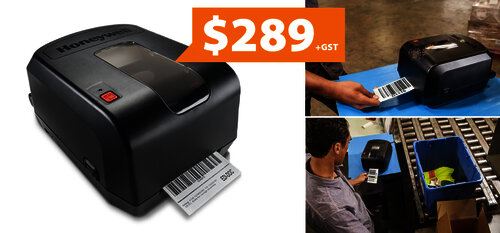 ---
Perfect for Healthcare environments
Introducing the Intermec PC23D Direct Thermal compact label printer
Designed to set a new standard in user friendliness and flexibility, the compact Intermec PC23 provides an intuitive label printing solution. Available in 2 inch wide Direct Thermal with 10-language LCD user interface, this low cost and fast operation makes the PC23D the smart choice for light duty labelling applications where users need reliable, easy to use printers.
Take a further look at the Intermec PC23D here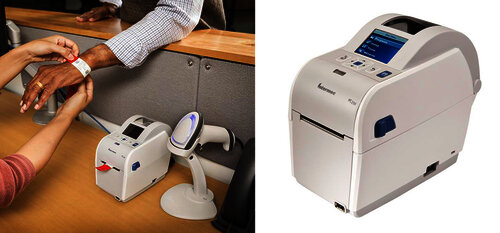 ---
Perfect for Light Industrial environments
Introducing the Intermec PD43A Thermal Label Printer
The PD43 is a light industrial thermal printer incorporating the latest printing innovations into a compact and affordable package. Ideal for tight spaces, shallow countertops, and pull-out cabinets, the PD43A was designed to deliver no-compromise printing performance in the smallest possible footprint.
Take a further look at the Intermec PD43A here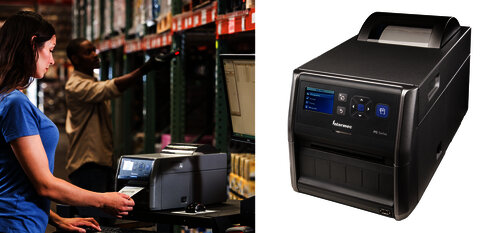 ---
Perfect for Industrial environments
Introducing the Intermec PM43A Industrial Label Printer
Perfect rugged fit designed for mainstream applications, this mid-range industrial label printer is ready to perform and suits operations requiring 2,000-7,000 labels per day. The PM43 is a third-generation Intermec industrial printer designed to maximise uptime and deliver quick deployment–the fastest print speed in its class–and proven reliability.
Take a further look at the Intermec PM43A here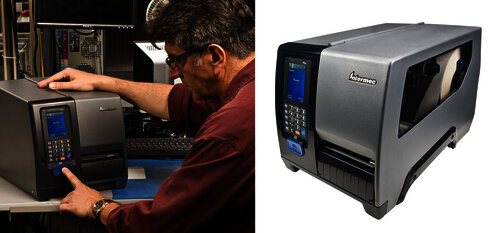 NEW: The best just got better - BarTender 2016!
Label Power's most popular software for creating and automating labels & barcodes has had an innovative upgrade! BarTender 2016 is the most significant release in the product's history. Delivering new and enhanced capabilities that elevate the design & print experience, making it easier than ever to coordinate your operations.
Upgrade now or take a look at Label Power's BarTender 2016 Software editions here: LabelPower/BarTender2016
If you're new to BarTender Software, let us introduce you to the world's most trusted label and barcode software that gives you the tools to easily and efficiently design labels & templates, configure and connect to data sources, business systems plus launch print commands from any system OS or device. BarTender 2016 will automate, monitor and streamline production while providing complete, secure control of the printing process.
Get started with <link product id bartender-label-software-basic _blank external link in new>BarTender 2016 Basic Edition or <link product id bartender-label-software-professional _blank external link in new>BarTender 2016 Professional from Label Power or <link main about-us contact-us _blank external link in new>contact us for more information.
The BarTender software enables individuals, businesses and organisations to improve safety, security, efficiency and compliance by creating and automating the printing & control of labels, barcodes, RFID tags, plastic cards and more. BarTender 2016 delivers a powerful collection of features, including integration with SAP & Oracle and centralised management of printing, security & administration.
Here is a brief list of the enhancements:
NEW: BarTender Integration Builder
NEW: Visual Basic Script Editor
IMPROVED: Data Entry Forms
IMPROVED: Database Connectivity
EXTENDED: More Support for RFID Encoding
NEW: BarTender Administration Console