Labelling Secrets #41 - New ground for Label Power!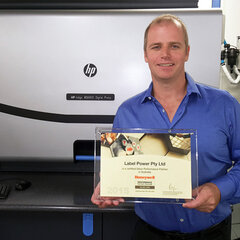 Welcome to Labelling Secrets #41, we have plenty of exciting updates for you.
The most recent being our Certified Performance Partnership with Honeywell, which stamps Label Power as Australia's newest reseller to one of the world's largest innovators of label printing & barcode scanning solutions.
Honeywell pride themselves on equipping customers with innovative tools to be more productive while having an unrelenting commitment to quality and delivering results in everything they do. That's why we worked hard for this union, so Label Power can offer the best printer and scanner solutions to suit your needs.
Honeywell acquired Intermec printers and scanners in 2013 and more recently completed it's acquistion of Datamax O'Neil early in 2015. This means Label Power is the place to go for all Intermec and Datamax O'Neil printers and consumables.
Label Power are perhaps best known for producing quality full colour labels with Digital and UV Flexo printing processes however Label Power have always offered in-house printing systems ranging from thermal label printers to full colour inkjet and laser systems. Label Power have over 18 years of experience in providing complete barcoding solutions, labelling software and printer consumables Australia wide.
A proud moment (pictured) shows Label Power's Managing Director James Malone, with the Honeywell Performance Partner Certification plaque in front of Label Power's newest digital label printing press, the HP Indigo WS6800. Both Honeywell and HP (Hewlett Packard) are Fortune 100 companies and we are pleased to share the benefits of these relationships with all our valued clients.
---
NEW - Honeywell PC42t Desktop Label Printer with Ethernet and Free Software!
The Honeywell PC42t desktop printer sets new standards for user friendliness and affordability. Exceptionally compact and easy to use, this printer is simple to install and is ready to print quickly. Quiet, reliable operation and intuitive design make the PC42t the right fit for light-duty labelling applications in a variety of industries.
Take a closer look at the Honeywell PC42t Specifications
WITH 3 YEAR WARRANTY on the printer and 1 year on the printhead, this ensures you can focus on being an expert at what really counts ...your operations!
With its affordable price and modern features, the PC42t represents a smart solution for the small or medium business looking to improve productivity in label making operations.
Some standard features include - USB connection, Ethernet Connection, Direct Thermal and Thermal Transfer modes, Large 300M ribbon capacity, Infeed label slot to enable large rolls to be used and FREE Bartender Ultralite labelling software!
Download the full Honeywell PC42t Product Brochure
---
Purchase Bartender NOW and get FREE Upgrade to Bartender 2016!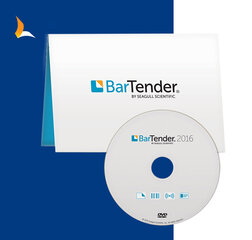 Our most popular labelling software is about to get even better! Seagull Scientific is releasing a significant upgrade to it's outstanding Bartender label creation software in 2016 and we're offering it to you for FREE for a limited time. If you purchase and register Bartender Software from Label Power after November 12th 2015 you are eligible for a FREE UPGRADE to BarTender 2016. This offer stands for all orders but only until 23rd December 2015.
Take a look at Label Power's BarTender Software options here.
From January 2016 BarTender will see a slight price increase, so order now beat the price rise and get yourself equipped with the best labelling software for the new year.
BarTender 2016 is one of the most significant releases in the products history, delivering new and enhanced capabilities that elevate the design and printing experience and that make it easier than ever to manage and administer printing operations. Here are just a few of the important features:
Dramatically improved data entry forms
New Integration Builder (replacing Commander)
New Print Portal (replacing Web Print Server)
New Visual Basic script editor
You can experience all the great features of Bartender 2016 with a Free 30 Day Trial HERE
---
Get your custom label orders in by December 11th 2015!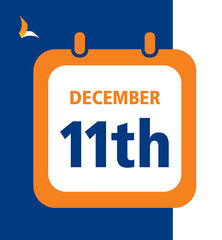 As we see 2015 coming to a close, we're very excited to think about what 2016 will bring.
Label Power will close from December 23rd so we ask all customers to please place any custom label orders by December 11th to allow enough time for delivery of orders before the break.
Our Christmas Close down period will be from 5pm on Wednesday 23rd December and we will be re-opening on Monday 4th January with skeleton staff, full staffing from Monday 11th January 2016.
Please check and order your Label Stocks and Printer consumables NOW!
Finally a very merry christmas and a big thank you to all of our suppliers and clients for your support in 2015.
---