Welcome to Labelling Secrets #40, We have plenty of exciting labelling updates and news for you.
In this issue Label Power are exhibiting the VIP color VP700 at the upcoming Auspack Trade show, New unwinder and rewinders for inkjet printers, Bronze medal at PICA, New digital diecutting systems exclusive to Label Power and labelling software releases.
Enjoy!
See the new VIP Color VP700 at Auspack 2015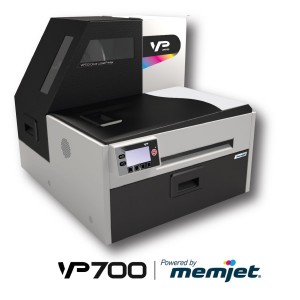 Label Power will be exhibiting at the Auspack trade show - Come and see us on stand #208 and see the latest labelling machinery!
Auspack is in Melbourne from 9am to 5pm on Tuesday 23rd till Friday 27th March 2015.
Label Power will be exhibiting the new VIP Color VP700 memjet label printer with the lowest colour print cost in the industry.
A full range of Datamax O'Neil printers will also be on display. Special prices are available on stand for the award winning Bartender labelling software.
On the Label Power stand, visitors will be able to see how they can print and apply personalised labels to their products in a fast and efficient manner. Label Power consultants will be available to answer questions, take orders and offer free advice.
James Malone, managing director of Label Power says, "Auspack Plus 2015 is the chance to show Australian businesses how full colour label printing can now be done faster than thermal transfer printing and with full colour print costs close to traditional single colour print.
Malone continues, "Auspack is the ideal event for all businesses that need to review and improve their product and label presentation and find out about the latest technology."
At the show Label Power will be conducting live demonstrations of the VIP Color VP700, A range of Datamax O'Neil Thermal transfer printers and Bartender labelling software including giving away free Bartender 30 day trial CD's at the stand.
---
Unwinder and Rewinder now available for the VIP Color VP700 memjet label printer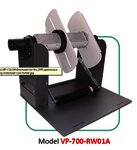 Label Power now have available for the VIP Color VP700 unwinders and rewinders. TheVIP Color VP700 comes with a 203mm OD unwinder built in. If you would like to run larger rolls of labels the VP700 external unwinder can support label rolls up to 355mm OD. For rewinding rolls of labels the VP700 external rewinder can also rewind rolls of labels up to 355mm OD. For more information on label unwinders or rewinders for any printer make or model click here
---
Label Power win bronze at Pride in Print awards for digital printing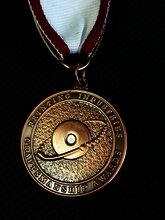 Label Power entered a Yoghurt label into the recent printing industries association of QLD PICA awards. We were pleased to receive a bronze award for our entry. The label was digitally printed onto a silver metallic stock with a strong opaque white ink and blue which left the silver metallic stock showing in areas. Well done to our hard working production team who took the label from design to print!
If you want your products to look great with award winning printed labels contact us today.
New Scorpio+ Digital Laminator and Diecutter at Printex 2015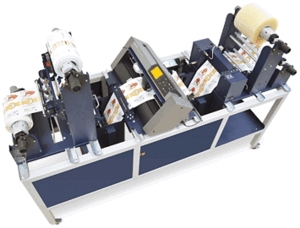 Printex 2015 is in Sydney from the 13th to the 15th of May at Sydney Showground, Sydney Olympic Park. Opening hours are from 10am to 6pm on Wednesday and Thursday and from 10am to 4pm on Friday the 15th of May. At Printex stand #1236 Label Power will introduce the revolutionary Scopio Plus digital diecutting machine.
With the Scorpio Plus laminator and diecutter you can laminate and encapsulate print from any popular roll to roll inkjet or laser printer including the VIP Color VP700. Slitting and rewinding is also done in the same pass.
You can even make blank labels in any size for your thermal transfer or inkjet printers with no cutting dies!
For more infomation on the Scorpio Plus laminator, Diecutter, Slitter and rewinder click here or to watch our youtube video on the scorpio click here
---
Label Power were proud to receive an award from Teklynx for being a "Top Ten" Tekynyx partner.
Label Power are your number one Teklynx reseller and are here to help you with all of your labelling software requirements including the most popular Teklynx Labelview software.
This year Teklynx labelling solutions are compatible with windows 8.1 platform so if you need to upgrade or are considering subscription labelling software please call or email to find out more.