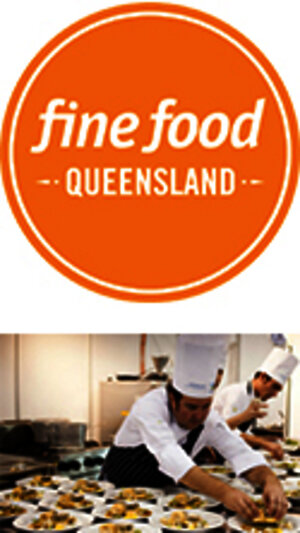 2014 is ramping up and we have plenty of exciting news for you in this edition of Labelling Secrets.

On the 13th - 15th April, Label Power exhibited at the Fine Food Queensland exhibition in the Brisbane Convention Centre. We had a great opportunity to talk to many of you there and want to thank everyone who came to see us.
In this version of Labelling Secrets, you will find out more about how Label Power's premium quality digitally printed labels on synthetic stock with gloss laminate helped Peace Love and Vegetable's products stand out on the shelves.
Learn about the revolutionary AP550 flat pack label applicator and the smart Datamax Performance Series thermal transfer label printers that can print direct from Apple MAC and PC by using HP PCL5e printer language.

To find out more, read on below!
Adam and Anya Yarrington's passion for healthy food led them to start their own business creating organic and probiotic rich food.
Adam, Anya and their team specialise in fermented foods. They make Kim Chi and Superkraut (Three different varieties: Australian Sea Vegetables, Berry and Green) and the Coconut Kefir.
"Our products are made by a team of peaceful, loving vegetable eaters, who embrace traditional hand made whole food production. We create high integrity products that taste delicious and are full of amazing health benefits," Adam says.
Adam & Anya decided to get into business to share their passion for healthy food. "As an organic producer we learnt a great deal about the healing qualities of whole food and vegetables and other ingredients we use. We felt the urge to heal and support good health while creating a delicious food.

In 2011 Adam met Anya who was already making fermented foods for close friends, they fell in love and with each others passion for improving health they decided to start supplying the local stores with Sauerkraut and Peace Love & Vegetables was born.

Peace Love and Vegetables started promoting their products in the local markets around Byron Bay. Soon, the demand started to increase as happy customers continued to spread the word.

"The initial acceptance was great. However, we wanted our products to look even better. That was when we decided to ask Label Power for their professional advice regarding our labels" Adam comments.
Label Power had a chat with Adam to fully understand his vision and recommended to use gloss white polypropylene material stock with special BOPP laminate. The gloss white polypropylene stock makes the colours jump out. While the laminate helps to protect the label against abrasion during transport and storage.
Adam explains, "What we like about working with Label Power is how easy it is to do business with them. Their staff are very friendly and helpful, and more importantly they go above and beyond when it comes to printing my labels."
Adam continues, "Our products are now available in more than 250 stores around Australia and the demand keeps on going up. We are extremely humbled and greatfull and amazed there at any given time there are thousands of our products scattered across the country in people fridges. More and more people are now enjoying the health benefits and delicious flavour of our products."
For more information about Peace Love and vegetables visit www.peaceloveandvegetables.com.au
Need eye catching high quality labels to give your products the edge? Call 07 37107000 or email sales@labelpower.com.au

We are happy to announce our updated website. We have a fresh new look and easy to navigate product categories.



Our new home page welcomes visitors with a clean design and banners with featured products.

Now, users can select from our main product categories - Labels, Printers, Labelling Tools and Barcoding - and quickly find the products that they are looking for.

We also revamped our label printing section, making it more dynamic and adding more images to show users a sneak-peek of our label portfolio.

Label Power's website will be updated on a regular basis, with new products, videos, special offers, upcoming events and more. Make sure you visit www.labelpower.com.au regularly so you don't miss out.

Suggestions about the products and services you are expecting to find on our website will be very welcomed.

We hope you enjoy navigating our new website and please let us know what you think.



Blog Section: As labelling professionals, we have so much knowledge to share. Helping you understand labelling terms and knowledge that can help you and your business. For example: What is Roll (Unwind) Direction? or The difference between Narrow and Wide Edge Leading? or tips on improving your marketing for labels or designing better labels.

Click 'here' for the Blog Section


Design Section: As a labelling company of 18 years, designing labels has also been an active part of our art and design team, so we are finally launching a design service from the best of our design team and the labelling professionals who will advise and assist you in bringing your label designs to life.
Manufacturers introductory special save $500+GST until 30th April 2014 – Normal price $2895+GST, Introductory price $2395+GST.





(Click the images for high resolution versions)
Label Power is now distributing the new Primera AP550

Label Applicator to the Australian market for a massive $500 + GST special discount! till the 30th April 2014.


The professional <link product id primera-label-applicator-ap550 external link in new>Primera AP550 is a semi-automatic label applicator that makes it fast and easy to precisely apply product and identification labels onto a wide range of flat surfaces such as rectangular or tapered bottles, boxes, packages, bags, pouches, lids, tins and more.



James Malone, managing director of Label Power says that with the <link product id primera-label-applicator-ap550 external link in new>

AP550

, the "labels are applied easily without imperfections or wrinkles and placed in the exact desired area. It gives off a finished and professional look and adds to the number of containers that can be labelled per hour, rather than manually doing it all day."

The AP550 comes with many functions including variable spacing, memory for up to nine jobs, and a counter with built-in LED display are all part of the package. No air-pressure supply is required which can be a significant advantage over other label applicators that

require expensive, noisy and maintenance-prone air compressors.
Label Power adds that with the AP550 Flat-Surface Label Applicator you'll be able to apply labels at speeds of up to 500 per hour with precision quality. Additionally, it is also the perfect accessory for labels produced by Primera's popular LX- and CX-Series colour label printers and digital label presses. Together these provide a complete solution for your labelling queries for any small to large size business.
He also adds that "the whole process is so simple, you place the container in the machine and then pull the arm to the container and the label is applied."

The Primera AP550 features include:
Easy to use
Full range of motion
Left or right justification of labels is not necessary; operator can adjust to the most convenient position.
High-precision, reliable micro-switch activation
Nothing to clean or get dirty; works with virtually any label including clear labels
LED display with built-in up/down counter for labels dispensed and applied
Universal Power Supply
Primera AP550 is now available at Label Power. Customers interested in obtaining further information about this printer can visit www.labelpower.com.au or contact our consultants at 07 3710 7000.
Reliable and affordable solution for low to medium volume printing
Standard features:
Ethernet 10/1000
50 resident scalable fonts
300dpi printhead for superior
PCL5e language for seamless integration into new and existing systems.
The STw.1110 is ideal for a whole range of applications including:
Retail: product labelling, shelf-labelling, item labelling, receipt printing
Healthcare: specimen / patient tracking, pharmacy labels
Transportation and logistics: shipping / receiving labels, asset management
Datamax Corp brings renewed energy to the thermal printing industry with true Performance Series workhorses engineered to perform effortlessly in some of the harshest settings.
Features at a glance
50 resident scalable fonts.
Graphic colour touch-screen display.
PCL5e standard language.
Standard 300 dpi printhead
SAP® ready printers is a benefit that derives from a true PCL5 thermal barcode printer.
Media auto-loading and calibration to give printer operators freedom from complex and time consuming media setup.
Laser and inkjet printer users can realise the benefits of a ruggedised thermal barcode printer and reduce operating costs with seamless integration of a true PCL5 device.