Welcome to labelling secrets 34, If making great colour label printers easily affordable was an Olympic sport then Label Power would have certainly won gold for Australia!
Just like the 100 metres can be run in under 10 seconds Label Power are now offering the Primera LX400 Colour label printer for under $1000+GST* (*limited time offer).
In this issue... Find out how our newly gained HACCP certification will help Label Power to become Australia's chosen supplier of labels and tags into the food industry.
See our new range of over 120 different blank labels for inkjet and TT printers.
Learn how the new Evolis Primacy plastic card printer is the best cost effective and productive solution for in house single or double side plastic card printing.
Please enjoy these articles and many more...
P.S - For those of you considering the purchase of a Primera LX900 colour label printer we have two demo units available. We are offering a free no obligation 1 week trials of the Primera LX900 colour label printer in your premises, just email melissa@labelpower.com.au with your details to learn more and to set this up. Exclusive to Labelling Secrets readers!
Label Power achieves HACCP certification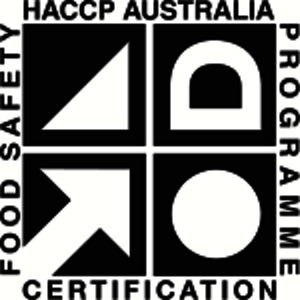 Label Power take food safety seriously and our Food packaging, Beverage and Meat labels are now manufactured in our HACCP certified facility
HACCP is a systematic preventive approach to food safety and pharmaceutical safety that identifies physical, chemical, and biological hazards in production processes that can cause the finished product to be unsafe, and designs measurements to reduce these risks to a safe level.
As a major label and tag supplier into the Australian food industries it was essential for Label Power to invest in developing systems and procedures to enable HACCP certification.
We look forward to supporting even more food industries now with our HACCP certification.
Please contact us for any pricing on our quality blank and printed labels and tags
---
Label Power have been working hard to make the Primera LX400 colour label printer more affordable ( under $1000+GST ) so everyone can print fantastic colour labels and tags.
We are pleased to announce pricing is a whopping $700+GST lower, this now makes the Primera LX400 colour label printer only $995+GST but this price concession only until 15th December 2012 so please hurry.
The Primera LX400 produces gorgeous, professional-quality labels for all your short-run, specialty products. It's ideal for industries such as gourmet foods, wine and water bottles, personal care and natural products
With the LX400, there are:
No lead times
No minimum order requirements
No obsolete label inventory
No plate and die charges
This is your chance to own the fantastic Primera LX400 and benefit from in house colour label printing! Order Online
---
New ex stock label sizes and materials for roll-fed inkjet printers can be ordered online.
In response to your requests we now have over 40 different labels sizes available in each of the following substrates:
Gloss inkjet paper with permanent adhesive
Matt synthetic inkjet with permanent adhesive
New waterproof matt synthetic inkjet with permanent adhesive.
Our new labels are designed for the Primera LX200, LX400, LX810 and LX900 colour label printers, and for other inkjet label printers such as the VIP Color VP485, Rapid X1 and Speedstar.
All labels can also be handwritten on for general use or overprinted in many popular thermal transfer printers including Datamax and Zebra.
To view our new sizes and current pricing <link categories labels-and-stickers self-adhesive-label-rolls labels-for-primera-and-vip-color-printers category _blank external link in new>Click here.
Or download the new price list in PDF format through the links below
Primera LX810 | LX900 and VIP Color VP485 labels supplied on 76.2mm cores
Primera LX200 and LX400 labels supplied on 50.8mm cores
Please note these updated price lists replace any previous version/s.
For bulk orders or enquiries for additional sizes not listed here please e-mail sales@labelpower.com.au or call us on 07 3710 7000 for a quote.
If you aren't lucky enough to have your own <link catalogue products name pd primera-lx400-colour-label-printer _blank external link in new>Primera LX400 or <link catalogue products name pd primera-lx900-colour-label-printer _blank external link in new>Primera LX900 printer yet please <link categories printers primera-label-printers category _blank external link in new>click here for more information on these great products.
Check out our "How to" videos on YouTube!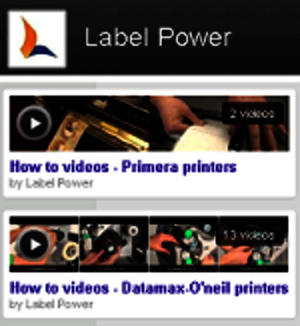 To help you get the most out of your Primera LX900 colour label printer and your Datamax-O'Neil printers we have created a new How-To videos section on our YouTube Channel.
These videos are full of tips and hints on loading and printing both round and clear labels on your Primera LX900, and installing special options and accessories on your Datamax-O'Neil printer.
For example, some of the videos that you will find in the How-to-videos section for Datamax-O'Neil printers are:
Loading Ribbon and Media
Printhead installation
Internal Rewinder installation
Cutter installation
Peel and present sensor installation
Changing the Platen Roller
We update our How-To videos continuously so visit our YouTube channel regularly to check them out.
Here are the links to watch the How-To videos:
New Primacy Card Printer
Print your own membership cards, loyalty cards, staff ID badges, gift cards and more with the New Primacy plastic card printer.
Primacy makes the difference when it comes to print quality and speed. It is the fastest printer in its category and can print up to
210 cards per hour for one side, and
140 cards per hour for dual-sided printing.
This machine can print on either one or both sides, and the dual-sided option can also be activated on-site. This flexible printer can also be fitted with additional options at any time, when magnetic and contact/contactless encoding are required.
This silent printer benefits from reduced energy consumption, delivering 5 times lower energy consumption than printers from the previous generation. Primacy operates at a low 48 db sound level and, therefore, can be seamlessly deployed into any working environment.
Take advantage of our introductory offer. For only $2150+GST you get 1 Primacy Simplex Expert, USB & ETHERNET + 1 x YMCKO ribbon, 100 blank white cards + eMedia CS Card Designer Standard edition + starter cleaning kit + 3 year warranty.
For only $271.82+GST get productive with the new Dymo 4XL + 2 rolls of high capacity 102x59mm address labels ( 575 labels on each roll ) FREE for your office.
Save over $81+GST when you order these two products together plus get free shipping to anywhere in Australia!
Hurry - this offer ends 31/08/2012
With the DYMO LabelWriter 4XL label printer, you get high quality printing, fast print speeds and a compact design - all at a great value and with free software that works with microsoft office.
The DYMO LabelWriter 4XL label printer prints on a wide variety of labels for many applications, from office to commercial environments including shipping and receiving, inventory control, retail, healthcare and transportation and logistics.
Features & Benefits
Prints 10 x 15 cm labels, plus dozens of existing DYMO LabelWriter label styles and sizes for a variety of office and commercial uses.
Prints up to 53 labels per minute* (*4 line address label)
Prints in high resolution - 300 dpi, ideal for text, graphics and barcodes.
Thermal printing - this means that the only supplies you'll need are the labels. No ink. No toner
USB Connected - Just use the included USB cable
Network compatible
Call us on (07) 3710 7000 or send us an e-mail at sales@labelpower.com.au for this special offer as it's only available to labelling secrets subscribers for a limited time!
Think about all the uses of having your company logo or words printed on self adhesive tape.
Seal cartons with printed tape to identify your products easily.
Promote your company name and make your products stand out at all times.
Gain repeat sales with your company branding and providing re-order information.
Communicate cautionary messages and enforce handling instructions to safeguard your products during transport.
Alert customers to reject the product if the seal is broken.
Many Australian businesses are already using custom printed tape as an economical and effective tool to make their products stand out, and get their message across.
Click here to learn more about our custom printed Polypropylene or PVC self adhesive tapes or contact us on 07 3710 7000 or sales@labelpower.com.au
We also have a wide range of standard tapes available ex stock including
Fragile,
Top load only
Security seal.
Click here to order these tapes online or for more info and pricing.