December 2002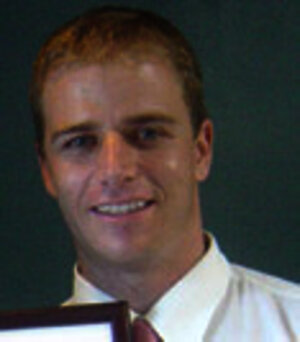 I'm delighted to present the final 2002 edition of "Label Power News". This month, we take a look at cleaning and servicing your printers -- and the importance of proper asset labeling.
Label Power will be taking a short break over the Xmas holiday period. Our last day of operation will be Tuesday 24 December and we will resume with a skeleton staff on the Monday 6 January, with full staffing from Monday 13 January 2003.
We would like to take this opportunity to thank you for your support in 2002 and look forward to building our relationship with you into 2003 and beyond. All of us at Label Power wish you and your families a healthy and happy holiday season and a prosperous and safe New Year. This year instead of sending gifts to our partners we will be contributing an equivalent value to local charitable organizations. We trust that you will approve of this policy.
Kind regards
James Malone and the team at Label Power
Congratulations to the lucky winner of this month's draw, John Martin of Suncoast Gold Macadamias. The winner of the MC10A label rewinder.
Free Trial - Make Your Label Rewinding EASY!
Eliminate piles of messy labels once and for all. Once you see the Label Power MC10A label rewinder in action, you will never go back to manually rolling labels. The MC10A simplifies and automates the process of rewinding labels from any thermal printer. As well, this variable-torque rewinder allows you to inspect the labels as they are being printed, greatly reducing the chance of missing labels or misread barcodes.
No more tripping over a long train of labels cascading onto the floor. The MC10A will rewind the labels as they print from your thermal printer into perfectly wound rolls.
If you have a variety of different core sizes then we recommend the MC11 with it's adjustable sized core holder. If you would like to have a free no-obligation trial of any of our label rewinders or label dispensers please contact us.
You could have won this label rewinder, simply by visiting www.labelpower.com.au and subscribing to our bi-monthly Label Power newsletter. This prize (valued at nearly $1000) will be drawn in the first week of December, with lucky winner notified soon after.
Label Power Managing Director, James Malone says: "We are giving away this rewinder in celebration of the fact that Label Power has just been appointed major distributor for Labelmate rewinders and label dispensers in the Asia Pacific. We are currently seeking new resellers for not only on rewinders and dispensers, but on our range of labels, tags, ribbons and thermal transfer printers."
Label Power also supplies Datamax, Zebra and Citizen thermal transfer printers and can print labels in as many as eight colours, using high-quality UV Flexo. Existing thermal transfer printer owners or label users are welcome to contact us for a free, no obligation trial on our label rewinders or label dispensers.
Label Power Free Clean & Inspection Offer
Printer Maintenance
In October, we issued a select number of invitations for a free clean and inspection of barcode printing equipment by our experienced printer service technician, Michael Hodges. Several companies took advantage of this offer, which ensured their printers were professionally cleaned and inspected for wear and tear. Michael e-mailed each of the companies a comprehensive printer condition report, advising of any parts that needed replacement.
Thermal printer maintenance and cleaning is vital to enjoy maximum life from your printing equipment and printhead.
Throughout January 2003, Label Power is again offering this Free Clean and Inspection service to newsletter subscribers who are within one hour's drive of the Brisbane CBD. Unfortunately, this offer is limited to the first 20 companies who call, and is only valid during January. So call now to schedule your free Clean and Inspection appointment time with Michael.
If you have a printer breakdown or printing problems, remember we stock printheads for nearly all common makes and models of thermal printers. Our service rates are excellent and our friendly advice is free.
If your printer/s are not meeting your current and future requirements, we can trade your existing equipment up to the newest generation of high-speed low maintenance printers. Talk to us for advice on the best complete barcode or variable printing solutions. As a manufacturer of self-adhesive labels and tags we can offer a special promise -- we guarantee that our labels and ribbons will work together to provide you with a quality result.
Michael Hodges, from the sales and service division of Label Power, says:
"Over the Years I have had customers ask me time and again on how and what to use to clean their Printheads on their printers? In response to this frequent request we will have developed our own special printhead cleaning fluid. It is available now in 250ml bottles and comes with instructions on how to clean your printhead."
"If you keep your printhead clean you will reduce the chance of premature print head failure and save money on you printing costs in the long term. We welcome call/s to discuss any questions you may have on labels, software, or printers."
Label Power Introduces Our VIP Printing Department
Robert, Keith and Brendon
What is VIP Printing? Variable Information Printing is a form of digital printing used to produce labels where every one is different. And although the overall design remains the same for each label, certain text or graphic elements within the design may be varied to produce many unique documents.
This technology is available (and in use) on our Datamax printers and VP2020 colour printer. For example, this technology is used for mailing list labels, consecutive barcodes and consecutive numbering.
If your time is precious and you need barcodes in a hurry, leave the hard work to us. We can deliver barcode labels with the minimum of notice. Also, our verification equipment means we can guarantee every barcode label will scan!
Label Power Now Offer Short Run Full-colour Labels
Using our VP2020 digital inkjet printer we can produce full colour labels with run quantities starting from only one label!
The sizes available are infinitely variable from 5-150 mm wide to 5-304 mm long. Our digital labels can then be over-laminated with a protective clear laminate film and supplied to you in rolls.
Perhaps your company is interested in full-colour Xmas labels for the back of your envelopes with your company logo and Santa Claus? Perhaps you need envelope labels for Easter? We can now fulfill your short run labeling needs in full colour and at costs previously unheard of as we print the image directly onto the label stock without plates, thereby saving you film work and plate costs.
Are You Keeping Track Of Your Assets?
Being able to keep track of assets is vital for any business. One of the best ways to keep track of your assets is to use sequentially numbered asset labels that correspond to your asset register.
Common asset items include office furniture, office equipment, machinery, tools, etc. These items are usually kept for many years in all sorts of conditions so a label to identify each item has to be very durable.
In response to this situation, Label Power has introduced a unique asset label printing service. Our asset labels are digitally imaged onto a tough polyester stock that is UL Approved (i.e. approved by the Underwriters Laboratory in the USA). We then add a second layer of protection with a clear polyester film that we laminate over the top of the barcode image. In the third and final process, we die-cut the required label shape and present the finished item in rolls.
Asset labels will greatly reduce the chance of confusion of ownership where your company property is concerned. Also they make maintenance of the asset register for tax time a relative breeze -- especially when you make use of a portable barcode scanner to verify your asset listing.
We have samples here ready to send to you free of charge and look forward to discussing your particular requirements in the area of asset management.
To learn more about our complete range of products and services visit our website at www.labelpower.com.au