Welcome to Labelling Secrets #24
Welcome to Labelling Secrets 24. I hope you have finished your Christmas shopping lists. If spending Christmas down under in Australia please ensure you have activities planned that will enable you to avoid the heat! Thank you to all Clients, Suppliers and friends for your continued support during 2009. From all the staff at Label Power we wish you a Merry Christmas and a Safe Happy New Year.
Please take 5 minutes to relax and enjoy our latest newsletter.
Label Power Christmas Close Down Dates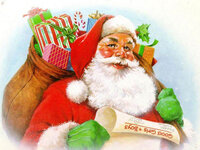 Label Power will be closing for Christmas break at 5pm on Wednesday 23rd December and will re-open for business on Monday 11th January. We will have several staff working from Monday 4th January 2010 so please don't hesitate to contact us if you have any requirements.
Please get your orders in now to avoid dissapointment if you require delivery of items prior to Christmas.
Small Business Investment Allowance Ending

The Small business investment allowance ends 31 December 2009 so there is never a better time to invest in Label Printing or Label Application equipment from Label Power.
If your business turns over less than AUD $2 Million don't forget to take advantage of the 50% investment allowance that expires on 31 December 2009, we have many single and full colour printers that qualify for this investment allowance. Here's the info straight from the ATO website www.ato.gov.au.
An additional tax deduction of 50 per cent of the cost of eligible new tangible depreciating assets where the business commits to investing in the asset between 13 December 2008 and 31 December 2009 and first uses the asset, or installs it ready for use, or (in the case of new investment in an existing asset) brings the asset to its modified or improved state on or before 31 December 2010
To help your investment decision Label Power have the following Red Hot specials only for orders received before 23rd December 2009.
<link primera-lx400-colour-label-printer_allprods1975.html>LX400
1. Order a Primera LX400 Colour label printer for $1995+GST and receive $175.00+GST credit for Inks and Labels.
<link>LX810
2. Order a Primera LX810 Colour Label Printer for $2995+GST and receive a $275+GST credit for Inks and Labels.
News Flash! Digital Printing Special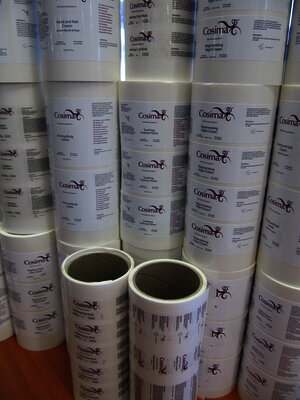 Digitally Printed Labels from Label Power .
Label Power have a new digital printing process with full digital printing and diecutting. We can supply labels digitally printed and diecut on rolls in any shape, size or quantity with no plate costs.
If you don't have the volume to justify purchasing your own label printing equipment then Label Power will print high quality labels for you.
Give your products the professional look and get labels designed and produced with minimum lead times.
Digital Printing Special
Gloss White Paper Permanent Labels supplied in rolls
95mm x 95mm Labels
250 Labels $195+GST
500 Labels $295+GST
1000 Labels $395+GST
No setup costs ( assuming artwork supplied )
If you don't have artwork experience or artwork ready contact us as we can design your labels so they look great for only $85+GST per hour!
Save up to 66% when purchasing Laser Sheets from Label Power
Several of our clients who have purchased our Avery Compatible A4 Inkjet / Laser / Copier Label Sheets have commented to us "why are your prices so cheap?" and "are these prices for real?"
Label Power have been manufacturing Avery compatible A4 Inkjet / Laser / Copier Label Sheets for over 10 years in house and selling direct to many different industries. Obviously we were curious to see what all the fuss was all about.
We took the opportunity to investigate pricing of the "Genuine" Avery A4 Inkjet / Laser / Copier Label Sheets at our local Office products Superstore that has the "works" when it comes to office products and supplies.
After visiting we can certainly see why our Label Power Avery compatible sheets are increasing in popularity every day.
The Avery sheets were selling $79.99 ( incl GST ) for 100 sheets. Our Matt White Inkjet / Copier / Laser permanent sheets sell for $26.95 (incl GST ) for 100 sheets. That's a saving of $53.04 per pack.
This means you can save your company over 66% when you order Laser labels direct from the manufacturer - Label Power.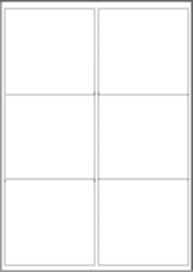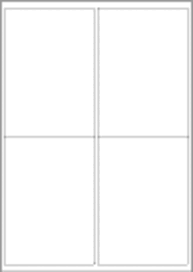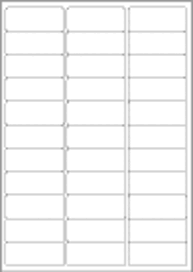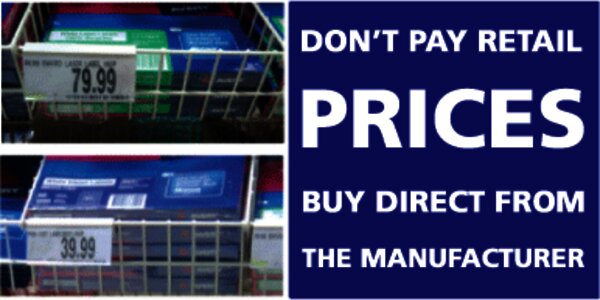 Also, in addition to the standard Matt Paper with Permanent adhesive we also custom manufacture A4 sheets in the following stocks:
White Matt 70GSM Removable
White Gloss Laser 80GSM
White Synthetic Laser Compatible Water Proof 80GSM
Clear Synthetic Laser Compatible Water Proof 80GSM
Fluoro Pink 80GSM Permanent Only
Fluoro Red 80GSM Permanent Only
Fluoro Orange 80GSM Permanent Only
Fluoro Green 80GSM Permanent Only
Fluoro Yellow 80GSM Permanent Only
White Matt Photo Inkjet 108GSM
White Gloss Photo Inkjet 135GSM
Clear Synthetic Inkjet Perm
Please contact us for free A4 laser sheet samples or to order today!
HC100 Zebra Printer
As an Authorised Zebra Partner Label Power is now able to offer a range of value added services to its customers. These services include : -

Sales and support of the entire range of Zebra printers from the smallest portable printer through to high volume mission critical industrial printers

Preventative maintenance contracts which give our customers the peace of mind knowing that their printers will not only perform at peak operating efficiency but also in the knowledge that their annual servicing costs are fixed.

Our Customers will have access to more than 750 ZASP certified service engineers around the country

Zebra Product spotlight Zebra's HC100 Patient I.D. Solution combines the reliable HC100 direct thermal printer with easy-to-load cartridges containing the only antimicrobial-coated wristbands on the market—Zebra's Z-Band® wristbands. This all-in-one solution was specifically designed for the healthcare market to improve patient safety.

Easy on budget!
With a lower total cost of ownership than laser wristbanding, the HC100 Patient I.D. Solution prints wristbands with no wasted material, no expensive toner, and fewer help desk cases.

Easy to use!
Pop the wristband cartridge into the printer and the HC100 automatically detects the wristband size, immediately calibrates, and prints. Z-Band® wristbands are available in three sizes—infant, pediatric, adult—and are designed to withstand exposure to soaps, solvents, blood, and other hospital elements, and still remain scannable for longer than the average patient stay.

Easy to integrate!
Zebra partners with the leading Admissions Discharge Transfer (ADT) software providers to enable hospitals' easy integration of our wristband print solutions.

Lower Total Cost of Ownership!
Producing patient wristbands with a laser printer is common in hospitals, but more expensive in the long run. Here are some ways that thermal printing with the HC100 Patient I.D. Solution provides a lower total cost of ownership than laser wristbanding
• Avoid the wasted wristbands and labels that come with laser printing. With the HC100, you print wristbands as needed. And the HC100 automatically calibrates to the wristband size.
• Laser printing requires expensive toner, and printing bar codes uses more toner than printing plain text. With the direct thermal HC100, there's no toner and no ribbons.
• Wristbanding with the thermal HC100 Patient I.D. Solution is considerably less labour intensive than with most laser wristband solutions. Zebra's solution requires two simple steps—print the wristband and place it on the patient. Many laser solutions require six or seven steps to print and assemble the bands.
• With laser, the adhesive backing on the wristband and label forms can ooze and cause performance problems for the printer. This leads to increased help desk calls and higher maintenance costs.
"Check Out" Our New Pricing Guns
Here at Label Power we now keep Sato Kendo & Judo Pricing Guns and pricing labels ex stock.
With the tiny price of only $65.00+GST for the single line Kendo 22 and $110.00+GST for the double line Judo 23 now it won't hurt your wallet to equip your staff with the best pricing guns to ensure all your goods are priced and marked ready for sale.
Model KENDO 22 Pricing Gun Single Line
Label Size P12xW22mm
Label Shape Rectanguler
Font Height 4.5 - 5.0mm (top)
Hand Labeller Colour Purple
Hand Labeller Size W56.5mm x L245mm x H123.5
Hand Labeller Weight 280g
Character Type 8L19B (top)
No. of Digits 8
Print Area 19.5mm
Character Height 5.0mm
Character Width 1.8mm
Character Thickness 0.4mm
Click here for Kendo 1 line pricing guns
Click here for labels to suit the Kendo 1 line Pricing guns
Model JUDO 23 Pricing Gun Two Line
Label Size P16xW23mm
Label Shape Rectanguler
Font Height 3.5 - 4.5mm (top) 4.5 - 4.5mm (bottom)
Hand Labeller Colour Red
Hand Labeller Size W 56.5mm x L 245mm x H 123.5mm
Hand Labeller Weight 300g
Character Type 10L20 (top) 8L20 (bottom)
No. of Digits 10 + 8
Print Area 20.9mm
Character Height 4.5mm
Character Width 1.5mm
Character Thickness 0.4mm
Click here for the Judo 2 line pricing guns
Click here for labels to suit the Judo 2 line Pricing Guns