October 2002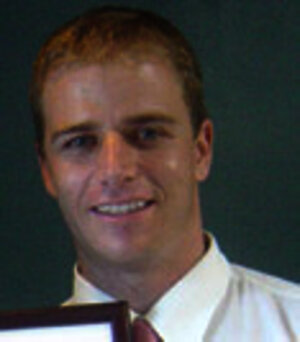 I'm delighted to present the latest news in label manufacturing for our many clients both here in Australia and overseas.
This is a new format for your regular e-newsletter. We hope you enjoy it.
You have been subscribed to Label Power as we believe your organisation will benefit from the information we can provide you about the very latest in product offerings, label printing techniques and equipment.
As a manufacturer and supplier of labels and tags, thermal transfer and direct thermal printers, thermal transfer ribbons and labelling software, Label Power is your one-stop label specialist.
Our team has a wealth of experience in the 'ins and outs' of label printing. This eBulletin is designed to share with you some of this knowledge, as well as highlight some of the latest developments in this rapidly expanding industry.
You'll find that many of our articles open the door to substantial customer savings, so please remember to contact us if you need more information about any of the products discussed below.
This month we take an in-depth look at Powertags, and the amazing versatility of the VP2020 colour inkjet printer.
We hope you enjoy this edition.
Kind regards
James Malone and the team at Label Power
Congratulations to the winner of this month's draw,
Shane Johnson of Stahmann's Farms. We'll be sending you a bottle of wine with our compliments!
A Tough Tag for a Tough Job - Powertag
In response to customer demand for synthetic tag stocks, Label Power has introduced three new grades of synthetic thermal transfer tag material, and one new grade of laser printable synthetic tag stock.
"Powertag' is a new synthetic thermal transfer tag that Label Power stocks in three different weights - 110 GSM (Powertag110 ), 200 GSM (Powertag200 ) and 255 GSM (Powertag255).
Powertag can be used in place of Valeron, Tyvek, Polyart and other synthetic stocks at very competitive prices. Powertag has good properties for thermal-transfer printing, where identification of products is a priority. As Powertag has a special coating, you can also hand-write on the coated side.
Label Power also supplies the ribbons that ensure the best quality print result with any brand of thermal transfer printer.
James Malone says:
"Powertag 110 has been extremely popular. And because it's only 110 GSM, you can fit twice as many tags per roll than if you were to use a standard 200 GSM card stock. The other advantage is that it's many times stronger than a paper- or pulp-based tag. This has big advantages in work environments such as the garment industry, where tag loss is commonplace."
Until now, the garment industry has generally only used 200-220 GSM cardboard tags.

Other industries that will quickly see the advantage of Powertag include nurseries, logging operations, general manufacturing, steel mills, and/or any industry that needs to tag a product with easily readable information and barcodes. Powertag is a tough tag that won't get lost or degrade in the 'rough and tumble' of the average work site.
Waterproof Tags That You Can Laser Print
Lasertag95 is Label Power's new tag stock for laser printing. Label Power can print this stock in up to eight different colours (in A4 sheets with perforations or divisions as required by the customer). The customer can then print these sheets on their mono or colour laser printer. Typical applications for this stock would include in-house job sheets or work tickets where paper is not suitable.
Lasertag95's underwater marking potential will be enthusiastically received by a host of different industries. Pet shops (signs inside aquariums) and research labs have already voiced a need for this versatile laser printable synthetic stock, and we're sure there will be others. For example, this tag stock can be used for admission tickets when details need to be included by laser printer at point-of-sale.
Due to the double-sided matt coating, this stock is also suitable for handwriting with either ballpoint pen or marker - a very useful feature.
Hottags, Label Power's 175 GSM tag stock can withstand temperatures of up to 200 degrees Celsius!
Hottags, as the name suggests, is a popular product for manufacturing situations that generate a lot of heat. BHP Steel has adopted this multi-purpose label stock for use on steel that's just been milled into bundled rods - straight out of the furnace.
This is just another example of the many ways that Label Power can solve to your company's labelling problems with the right stock for the right solution.
For more information, call us today on (07) 3844 0099 or visit our website
Exciting New Technology For INSTANT Printing
Introducing the VIPColor VP2020
The VP2020 is an industrial quality inkjet label printer that produces high-impact labels instantly for all your test-market samples, customised items, and quick-turn orders.

Brand identification and promotional graphics do not have to be sacrificed to accommodate short lead times. No longer will it require days or weeks to create high-quality colour labels in short-run quantities.
Say goodbye to the two-step process of over-printing text and bar codes onto colour pre-printed label rolls. Save time and money by producing labels in the exact quantity needed and unleash the flexibility of designing for unlimited colour and copy changes.
VP2020 Marketing/Sales Benefits
When deployed correctly, localised digital printing yields significant benefits across-the-board. For example, your marketing/sales department will have the capacity to react instantly to market changes with secondary promotional labels.
You will also be able to carry brand identity throughout secondary and logistical carton labelling - and add seasonal or event-related highlighting and messages.
The VP2020 will enable you to expand your test marketing flexibility to exciting new levels.
But that's not all. You will also be able to sell full-colour advertising space on logistic labels, enhancing strategic partnerships and retaining consistent branding on made-to-order items.
Cost-Saving Manufacturing
The VP2020 is perfect for minimising overall label inventories. With this inkjet printer, you'll be able to practically eliminate wastage when products or regulations change.
Some clients are ordering the VP2020 as a backup to accommodate unexpected spikes in product demand, reducing expensive "rush' label orders.
Instead of out-sourcing custom label configurations, you'll be able to quickly and accurately handle everything in-house. Having the VP2020 on site is also a way to decrease the opportunity to use outdated or incorrect labels during production runs.
To learn more about the outstanding technical performance of the VP2020 inkjet printer, visit the Label Power website, or call our office on 1300 727 202 and speak to one of our friendly staff.
To learn more about our complete range of products and services visit our website at www.labelpower.com.au