October 2005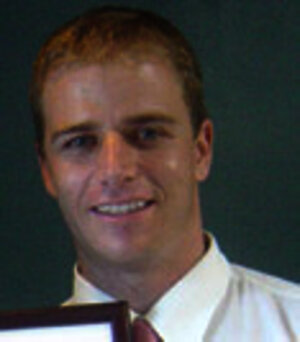 Welcome to Label Power's new look newsletter.
Most of you will already be aware of the revamped corporate image with sharp new logo and colours and we thought it only fitting to include the newsletter as well. Of course Labelling Secrets will continue to deliver exciting developments in the World of labelling and great special offers for all our customers.
I hope you enjoy this edition and as always we welcome your feedback and comments.
Regards
James Malone
Yes we are on the road again, this time in Sydney at AUSPACK Australia's only international exhibition of packaging and processing machinery, materials and associated technology.
AUSPACK only comes around every two years so put these dates in your diary and don't miss this unique opportunity to attend this great industry event.
Label Power will be demonstrating the fantastic Primera LX800 full colour label printer with its incredible print quality and simple to use operation. The Datamax I Class printers will also be on show together with some data capture units and the latest version of Bartender 7.75 bar coding software. Come and visit us and get the inside track on how you can produce your own low cost 'Hazard Warning' labels.
AUSPACK 2005
Date(s): Tuesday, 11th - Friday, 14th October 2005
Venue: Sydney Showground, Sydney Olympic Park
Website: http://www.auspack.com.au/
Super Print and Rewind Package Deal!
For limited time only, Label Power is offering an unresistable combination:
Get a <link>Datamax I4208 for AUD$2,245 and receive a free <link>MC10A label rewinder worth AUD $795 for free!*
The <link>Datamax I4208 stands alone as the most comprehensive cost effective thermal printer on the market.
Its rugged construction, high resolution and superior printing speeds make it the most powerful and versatile label printing tool in its class. All printers in this range offer a solid die-cast aluminum frame for extra durability, a powerful 32bit processor for lightning fast printing speeds and a huge 200mm O.D. label roll capacity so you don't have to keep changing the roll.
Engineered for quality, the easy to read LCD front panel display and a range of other ease-of-use features including colour coded operator cues, simple ribbon loading make the Datamax I Class and absolute must for despatch, warehouse or any industrial environment.
The Label Power <link>MC10A label rewinder simplifies and automates the process of rewinding labels from any thermal printer. As well, this variable-torque rewinder allows you to inspect the labels as they are being printed, greatly reducing the chance of missing labels or misread barcodes.
No more tripping over a long train of labels as they fall onto the floor. The MC10A will rewind the labels as they print from your thermal printer into perfectly wound rolls.
If you have a variety of different core sizes then we recommend the MC11 with a fully adjustable sized core holder. Will use 25mm – 100mm cores or even coreless.
*This offer applies only for orders received by 30th November 2005. All prices are exclusive of freight and GST.
LabelExpo 2005 - 21st – 24th Sept
Label Power's Managing Director James Malone, recently traveled through Europe on his annual fact finding mission.
Brussels may be the seat of European government but for 4 days every year it plays host to the World's largest labelling show aimed at the product decoration, web printing and converting markets:http://www.labelexpo-europe.com/ Label Expo Europe 2005.
This year was the 25th Anniversary of LabelExpo and presented the biggest LabelExpo show ever. Held at the Brussels Exhibition Centre.
LabelExpo showcased the latest label technologies – self-adhesives, in-mould, cut-and-stack film, wrap-around film, shrink, sleeving – as well as many related product decoration solutions such as stand-up pouches, cartons and unsupported film converting. With over 450 exhibitors and more than 23,000 visitors coming from 110 countries the massive exhibition halls were a sight to behold.
As always James returns with plenty of new ideas so keep an eye out over the coming months for updates and processes that may save you time and money.
Label Power's New Website
Label Power's website has been completely redesigned with a "Look & Feel" consistent with Label Power's new corporate image.
Easy to navigate product categories and on-line ordering make it easier to browse and purchase our complete range of labels and labelling accessories. We will be adding more products over the next few weeks so make sure you visit regularly, there may be a bargain or two to be had!
When making all these new changes, we had to reset all the user passwords. If you want to recover your password, please go to the login page, and click on "forgot my password". If you were registered, your username and the new password will be sent to your email address.
Once you have recovered your login details, you can log on to the website and start shopping. If you want to change your details, including your password, you can do this by visiting the "my account" link on the top right hand of the page after you login.
We hope you enjoy the new website and please let us know what you think.
Suggestions about the products and services you are expecting to find on our website will be very welcomed.
Commitment to Quality – Q-Base
Label Power's ongoing commitment to quality products and service is now backed by the NATA Certification Services International's Q-Base Quality Assurance Program.
The nationally recognised Q-Base program is specifically designed to certify quality management systems and provide third-party certification in line with the needs of the organisation and more importantly the needs of their customers.
Q-Base will provide our customers with independent recognition of our quality assurance processes, and provide confidence in those processes that affect the quality of our output. Q-Base will also help us identify any deficiencies or practices that cost us and you the customer time and money.