Printed Plastic Bags and Pouches for Products, Food, Medical Supplies, Cosmetics and More…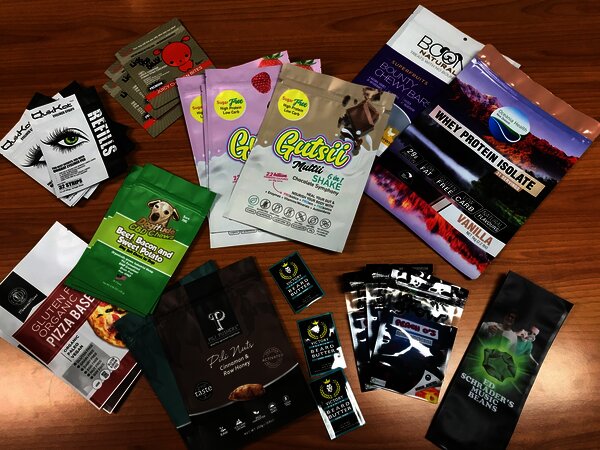 Printed Plastic Bags and Pouches for Products, Food, Medical Supplies, Cosmetics and More…
Label Power can now produce custom printed plastic bags and pouches that can be used for a wide variety of products, foods, medical supplies, supplements, cosmetics and more.
Label Power produces a wide range of sizes of plastic bags and pouches. Small pouches for single use products or sample bags start at 5mm x 8mm and range up to larger pouches for food products like muesli and/ or dietary supplements up to 23 x 33 mm's.
Plastic pouch sizes have a wide range of options and can be produced at half mm sizes, ie 13.5 x 33 mm's as well.
Printed bags and pouches can have multiple colours and varying levels of clear or opaque film used to create the bags.
Potential products that can be sold in plastic pouches are endless, but we have identified some popular solutions:
· Breakfast Cereals / Muesli
· Dietary Supplements / Powders
· Medical Products / Supplies
· Agricultural Supplies / Seeds
Customised plastic pouches can be printed on both sides with promotional images and marketing messages on the front and product use instructions, nutritional information, country of origin and other information on the back. Having said that, the back side can also be blank or clear if required.
Contact Label Power today to learn more about this slick new product now available for manufacturing, or to receive some sample pouches.
The options are endless for products, sizes and colours, so use the professional design team at Label Power to help you create a truly impactful product packaging solution!