How to Print Your Own Product Labels On-Demand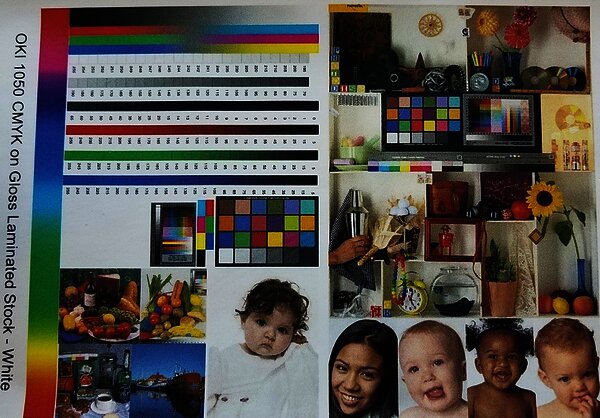 How to Print Your Own Product Labels On-Demand
Printing your own product labels is actually much easier than you think and can be very cost effective for small and medium-sized print runs.
However, putting a plan together is essential to get the appropriate label stock, the best label printer for the job, and the best total solution for your organisation's labelling requirements.
Label Power can provide you with the most appropriate printer and the blank label stock required to create your own customised labels, and we can also provide training on printer set-up and calibration as well as label design software to allow you to design custom labels yourself.
If you don't have graphic design skills within your current staff, then Label Power's professional graphic design team can work directly with you to create eye-catching labels that "pop" when placed on the shelf, or grab your customer's attention when they consume or use your product.
Things to Consider When Printing Labels
If you already have pre-designed labels, then choosing the best printer is a matter of identifying which printer is best suited for the job, so you should consider the following when shopping for the best label printer and which additional tools/consumables may be required for the job:
Best Label Stock?

Paper vs Synthetic
Gloss vs Matt
Coloured vs Clear
Water Resistance Required?

Cost Per Label?

Ink + Stock Costs
Labour / Maintenance Costs

Costs to Replace Printhead?
How Will the Labels be Applied?
Required Label Duration / Lifespan?
Product Usage?
Product Placement / Storage?

Inside v Outside
Refrigerated?

Do You have to Comply with Existing Labeling Laws?

Country of Origin
GHS Labelling
Nutrition Requirements
Safety Requirements
Use by Dates
Not All Label Printers are the Same
Label printers can vary quite a bit from brand to brand, so one of the first things to identify is where will your product or labels be used?
Most standard inkjet printers cannot print on stock that is intended to be used outside like bumper stickers, window stickers etc. This is because inkjet printers use liquid ink that is transferred onto the stock and then set to dry, so its lifespan / duration is much shorter and is not UV resistant.
Whereas, labels printed via powdered ink from a toner-based printer have a much longer lifespan, and these types of printers can print on a much wider range of label stock types as well, so if you have multiple lines of products or brands, with varying types of stocks, a toner-based printer will provide a much better total solution.
Not All Stock is the Same
If you require stock that will be used or stored outdoors, your options for choosing a printer and stock are limited. However, if your products or labels are stored and sold indoors, then there are a wide range of label printers that are available to produce long-lived labels.
Another major consideration is do you have to print white ink onto clear or coloured stock? Again, inkjet label printers cannot print white ink, so that type of printer will not give you the ability to print white fonts or images. In that case you would need a toner-based label printer.
Other Things to Consider Include:
The Font(s) Size
The Clarity of the Images / Fonts to be Used
How Fast are the Labels Printed?
Do you Need Additional Tools?

Rewinders
Unwinders
Cutters
Applicators

Software
Ready to Go
Once you have the equipment and stock setup, and complete the label design(s) process, you can print on demand for just a few labels or 100's/1000's of labels as required. This means you are not bound to expensive, large-order print runs where the more labels you print, the cheaper it gets, which is usually the case when you use a label manufacturing company to produce labels for you.
Label Power has over 21 years' experience in the label manufacturing industry, and is a leader in providing printing equipment and consumables in Australia, so contact us today to learn more about printing labels on demand and how to implement this solution for your organisation.