Cosmetics Products Sticker Label Printing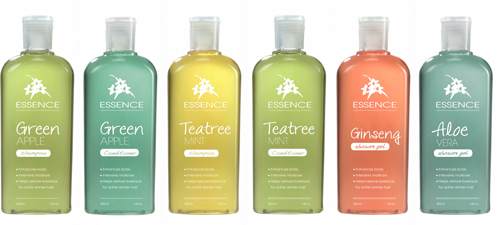 Print High-Quality, Full-Colour Labels and Stickers for Cosmetics Products with Label Power!
Cosmetics sticker labels are a powerful marketing tool to instantly draw focus to your product. It is essential that they grab the consumer's attention and bring your product to the forefront, especially when your product is sitting on the shelve among many other similar items.
Label Power has extensive experience (26 years) printing cosmetic labels and stickers for lipstick, lip balm, creams, lotions, powders, eyeliners and more. We use state-of-the-art digital printing technology to print durable and stunning cosmetic sticker labels.
When printing your cosmetic product label or sticker our professional labelling consultants take into account the various factors that might affect the label's appearance - such as: storage, transportation, product use and shelf-life - to make the perfect match between material stock, adhesive and finishes.
Label Power can print custom cosmetic sticker labels on clear stock, silver synthetic stock, and textured or specialty stocks. We also offer a range of varnishes, laminates and hot foil stamping embellishments. As a sticker label manufacturer we can create almost any shape or size to suit your creative requirements.
Whether you need to print more labels, revamp your label design or create a new cosmetic sticker label we can help. Our team of experts is ready to work with you straight away.
Please take a moment to review our artwork requirements to find out which are the ideal formats to work with to achieve outstanding results.
Print spectacular labels and stickers for your products with Label Power!
Some of the benefits Label Power offer are:
No need to order large quantities - short-run label and sticker printing options, multiple SKU's.
Variable data printing - ideal for customised advertising campaigns, barcodes, serial numbers, images.
Hundreds of different stocks available. Digital printing on clear and silver synthetic stocks, textured and specialty stocks.
Wide range of varnishes, laminates and hot foil stamping embellishments.

State-of-the-art digital printing technology - perfect registration.
Label Power is HACCP certified and provide food-safe labels and tags.
Label Power provides label printing services for businesses all around Australia. You can find our head office in Brisbane, from where we coordinate our national and international activities.