Easylabel 6 Label Software - Basic Version
Code:
2006020801SOFTWARE.
Easylabel 6.3 Label Software - Basic
Easylabel is the easiest to use barcode and RFID label software available on the market today. Easylabel 6.3 includes every method of making label design and printing easy, fast and accurate. You don't have to be computer literate to fulfill complex labeling requirements. Easylabel 6 incorporates an RFID Wizard and an EAN/UCC-128 Wizard to help meet all of your current and future label design requirements.
We are most excited about the updates to the Print History Console, which is a complete solution to:
Create automatic backups of your label formats
Log and search past print jobs that include data and images of printed labels
Log user actions
Remotely monitor print jobs
All of these features now work with an Access database and can be enabled in under a minute.
Some of the features that you will find in this version are:
Format Editing
Support of 40 types of Graphics: Such as PCX, PCC, EPS, WMF, BMP, and TIF.
---
Time as Field Data: Use the current Time as a source of field data.
---
Edit Order of User-input Prompts: Customise the order in which you wish to prompt to appear on the operator input.
---
Custom Text Formatting: Can be used to suppress or print variable data to represent how the data will be formatted. Other valid characters for the string include, parenthesis, periods, commas, hyphens and the space character. Useful in complying with customer defined bar code human readable spacing.
---
Selectable Check Digits: Such as Mod 7, Mod 9, Mod 11, Mod 36, ABC Codabar, Mod 16, Mod 7 DSR or Weighted Mod 10 (2-1-2).
---
Maximum number of fields on a format: 25.
---
Printing
Print Queue: Gives you the ability to manage over 200 print jobs and save time.
---
Stage Multiple Print Jobs in Print Queue: Allows you to freeze, restore, remove any non-printing job in the queue. You can also change the priority of the non-printing jobs, moving the critical jobs to the top of the queue so they get printed first.
---
Enable/Disable Printing of Specific Fields: Fields can be set to always print, never print, or print based on the value of another field.
---
Print to Multiple Printers from one PC: Control up to 255 printers from one PC.
---
Other
Password Security: By assigning user names and passwords, you can gain greater control and security to restrict the accessibility to certain menu options, such as format, editing and database manipulation.
---
Time and Date Functions: No time or data offsets.
---
System Requirements
Windows XP SP2 or Higher
512MB RAM or more
25-110MB of free disk space (depending on which components are installed)
---
Printers supported
Easylabel 6.3 supports over 200 thermal/thermal transfer printers including: Avery Dennis • C.Itoh • Cab • Citizen • Datamax • Intermec • Novexx • Printronix • RJS • Sato • Synergystex • TEC • Tharo • TSC • Zebra.
---
Supported Languages
Catalan • Chinese (PRC) • Chinese (Taiwan) • Czech • Dutch • English • French • German • Hungarian • Italian • Japanese • Polish • Russian • Spanish
---
*Please note: product specifications vary according to software version.
Check out some of the labels that you can create with Easylabel 6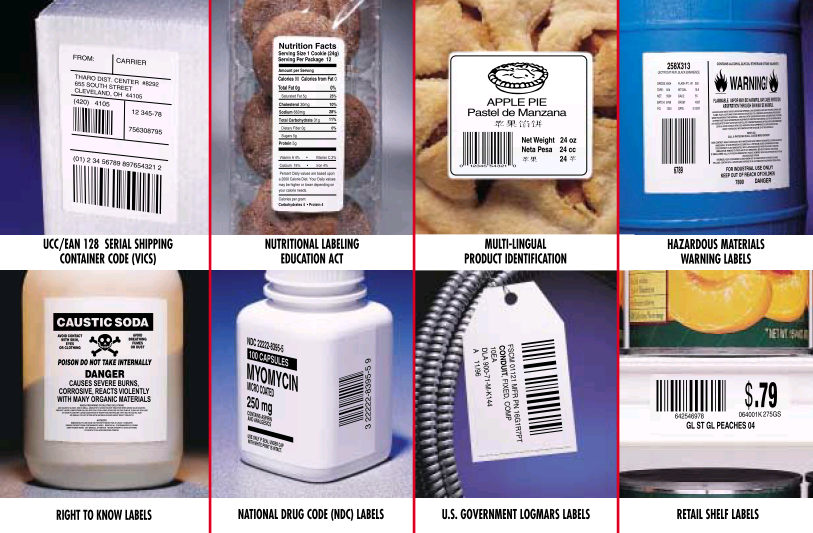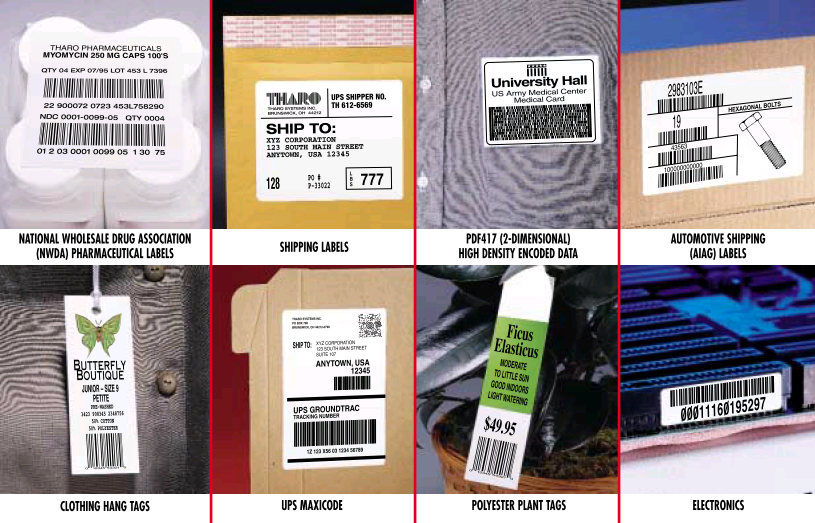 Download here
Please Note: label design capabilities vary according to software version.