ATM Encoded Cleaning Card
This Product is NO Longer Available. Please Ring 1300 727 202 for Other Options.
ATM Encoded Cleaning Card
Cleaning to prevent errors


This card is specifically designed to trigger the sentry gates on Automated Insertion ATM machines. When inserted it will:
• Clean the top of the magnetic heads within the card reader
• Clean card pathways
• Clean card transport belts and rollers

Use as:
• A scheduled maintenance product to prevent card reader failures
• An emergency maintenance product after card reader failures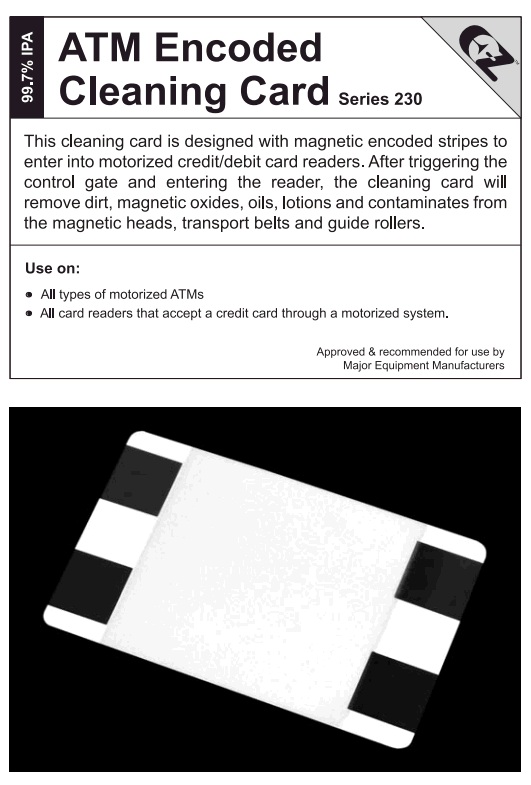 How Cleaning Cards Work
Transaction devices, such as card readers and thermal printers, need to be maintained for performance reliability. Cleaning cards safely and easily remove dirt and other contaminants from within these devices without costly outside assistance. Each transaction device requires specific cleaning products to be used as preventive or corrective maintenance.