New Variable Data Printing for Exciting Product Labels!
Print high-quality, full-colour Variable Data labels and stickers with Label Power
Grab the attention of your customers and make your products stand out on the shelves by getting Label Power to design and print Full Colour Variable Image Labels for your products!
One of the hottest trends in the labeling industry, variable data printing (VDP) utilises either a "collage" or "mosaic" design plan, where the same product can have multiple, different labels based on an original design. Label Power use the HP Smartstream software with high qualiy HP Indigo WS6800 printing to create the HP Mosaic effect on labels or tags.
This is done by creating multiple "seed files" to create a collage or HP Mosaic effect, or a single seed file with multiple zoom variations to get the varied label effects.
Seed files can also be generated from existing images or custom designed for you.
You don't have to be a Coca Cola or Pepsi to use this type of product marketing, as Label Power works with companies of any size, to now provide this type of customised labelling solution. We can do print runs as small as 1000 labels using this new technology, so get started today!
Contact us today to learn more or receive a free quote and/or label samples for your review.
Label Power is launching the OKIPRO Colour Label Printers in Australia during July and August with by invitation open days in each state.
Contact us now for an invitation to our OKIPRO Open Days and to book in your own unique time slot where we can show you in person the capabilities of this machine:
Brisbane - Friday 2nd August 2019 - Call Sean 0433129235
Sydney - Friday 9th August 2019 (To Be confirmed) - Call Gary 0449904177
Melbourne - Thursday 22nd August 2019 - Call Peter 0419795362
Professional standard 4 colour and 5 colour (white plus CMYK) 1200DPI laser printing on continuous label and tag stocks and diecut media is now available at a low entry cost.
There are 2 models in the range and both use digital LED together with dry toner technology and the ability to fuse the Toner to the media at much lower temperatures than other printers in this class. The OKI PRO1040 is a 4 colour press (CMYK) and the OKI PRO1050 brings a new colour dimension with a unique fifth colour - CMYK+White allowing for greater flexibility in your label design. Printing on transparent or coloured label media is now straightforward by printing an opaque white background under the CMYK image. This means you can get great results on clear, silver or brown kraft label stocks.
Profitable, In-House Label Printing
Delivers on-demand, short-run colour label printing capability that drives new revenue streams.

Versatile Media Handling
Unrivalled media handling allows users to take on new creative ideas and complex jobs with ease.

Robust Water/Chemical Resistant Printing
Proven ability to produce labels that survive underwater and are robust enough to resist UV fading.
The DPR Virgo VRG14PL is a compact desktop finishing system that unwinds, laminates labels for durability, digitally die cuts, removes excess label material around each die-cut shape, slit, and rewinds offering you everything to professionally cut and finish labels.
Pair the Virgo with a great roll to roll label printer like the OKI PRO1040 and OKI PRO1050 and you have the ability to print and cut any size labels on demand. This means no waiting for pre-diecut label rolls or printed labels. You can even make your own blank labels for your TT or Inkjet Printers with the DPR Virgo.
The system provides a very accurate label finishing solution using cutting plotter technology with reduced dimensions. This allows you to cut different types of materials and shapes on the fly without the added cost of dies.
The unit is also equipped with a cutter management tool that works in tandem with a camera forming an integrated optical black-mark registration system providing cutting speed optimisation and avoiding synchronisation issues.
The Virgo's core features offer the user full flexibility, limitless variations in label design with a smooth workflow. The Virgo digital label finisher is truly the perfect ondemand short run label finishing solution for those using a digital color label printers and presses.
Some Benefits of using the Virgo Series:
Virgo software works together with a camera forming an integrated optical black-mark registration system.
With this software, the operator can import the cutting files created with CorelDraw which is also used to create the black marker.
The Virgo is equipped with a camera used to detect the black-mark printed on the media. This camera assist the software in detecting the black-mark created inside the cutting file.
This process tells the plotter when and where to start cutting the media.
CLICK HERE OR ON THE IMAGE BELOW FOR MORE DETAILS AND TO SEE VIDEO
Three Upcoming Trade Shows 2019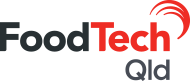 FoodTech show in Queensland at the Brisbane Convention Centre from Sunday 28th July to Tuesday 30th July
Please Come See Us at Stand A29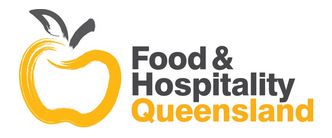 Food and Hospitality Queensland Show at Brisbane Convention Centre from Sunday 4th August to Monday 5th August 2019
Please Come See Us at Stand H20

Printex Sydney at Sydney Showground, Olympic Park from Monday 12th August to Thursday 15th August.
Please Come See Us at Stand T28
Create Contemporary Label Designs with Point and Click Technology!
BarTender software 2019 transforms information into the labels, barcodes, RFID tags, smartcards, packing slips and pallet labels that drive business. International enterprises trust their production lines to BarTender 2019, and so do hundreds of thousands of smaller businesses around the world.
Special Offer currently available until December 31st 2019 - Invest in 3 years of maintenance (MA) at the current BarTender pricing for your version, and you do not have to pay for the months you have been out of cover or need to have had an MA at all which will mean you can upgrade to 2019 for free and it's as simple as downloading the BT2019 and using your existing PKC.
In addition to this offer, when BarTender 2019 is released, any customers with BarTender Basic +MA will be able to upgrade for free to a BarTender Professional (1 x printer license), which is a significant saving!
Additional Savings:
All customers will receive a 25% discount off Standard Maintenance and Support
All customers will receive a 25% discount off Maintenance backpay
We are extending the previous Maintenance Amnesty Promotion: If a customer without an active agreement purchases 3 years of Standard Maintenance and Support, we will forgive any backpay they would normally be required to pay.
BarTender 2019 helps customers improve safety, security, efficiency and compliance through:
Easy, Powerful Design: Get started quickly, reduce costs and be agile when requirements and regulations change by combining similar designs into one dynamic Intelligent Template.
Comprehensive Control: Manage and secure your entire design and printing system, whether in a single location or distributed around the world.
Straight Forward Integration: Print the latest, most accurate information automatically from your current databases and business systems without expensive extra connectors.
Legendary Technical Support: Get expert assistance when you need it
BarTender 2019 Updated Features Include:
New installer and more flexible activation and licensing
Improved user experience with more intuitive template editing
Augmented data sourcing and data storage capabilities
Powerful features added to forms for a more app like experience
Improvements to the integration build and testing
New printing capabilities and features
Updated License plans allow organisations to purchase or add multiple licenses with ease and a single license can be partitioned into different pools, allowing multiple departments to access a single license.
New Design Features Include:
On-Screen Editing
Text Layout Allows Multiple Columns and Wrap to Borders
Text Styling Allows Subscript and Superscript
Bar Codes Can be Rotated and Include Upgraded Symbologies
Grid Layouts Without Scripting
Table Objects Allow for Common Datafields and Tables to Be Inserted
New Database Connectivity:
Excel Driver is 5 Times Faster
Access/Excel Driver Removes the Need for an ODBC Connection
Support for MS Azure SQL
Support for MariaDB (mySQL)
Support for XML Files
Contact Label Power today for further information or assistance to find the right labelling solution for your needs.