Labelling Secrets 5
July 2003
Welcome

Recently in May 29th, 30th, 31st, the Sydney Exhibition and Convention Center hosted the "Print-Ex" printing expo. This expo had representatives and stalls from many large and small business's involved in all aspects of the printing industry. Label Power flew down five key staff (including two members from the production team) to expand their horizons in the printing industry and to ensure that Label Power remain up to date with the latest technologies.
Our "Digital Printing" staff were able to learn a variety of new things and find new products that will ensure 100% accurate Bar-code printing as well as many ways to ensure a quality print and product.
Also, two of our highly trained printers attended the expo to learn industry best practices and also to view new technologies in flexo printing. Some of these idea's will be put in place in the near future in Label Power so we can provide more options and lower costs for our customers.
All in all, it was a beneficial trip to Sydney and our staff had an exciting and wonderful time. We are more confident than ever that we are able to solve all your labelling requirements.
Exciting announcements for July include our introduction of Catherine Shipton our new customer services co-ordinator. Catherine brings to Label Power over 15 years experience in advertising and printing with previous experience as senior designer, studio manager and client liason.
Kind regards

James Malone and the team at Label Power
Newsletter Winner

Congratulations to the lucky winner of this month's draw, Peter Moeser from Austrade. The winner of the DVD player and Austin Powers in Goldmember!
New Digital Colour Labels and Tags!
Label Power recently invested in new Xerox Digital Technology. Although we are proven to be competitive for long run work we saw the need to offer our customers an alternate solution to their short run labelling needs. With the Xerox we now have the ability to offer short run labels with quantities from as low as 100 labels in minimum amount of time. We provide these quantities by supplying the labels diecut on A4 sheets. By doing this we provide a large variety of labels per page, on a wide variety of stocks. The best thing about this feature is there are no plate charges as we use a fusion method of printing.




If you are serious about getting the best value short run labels and tags look no further than Label Power. We can provide solutions for all industries. So whether you need a small run of adhesive labels or oversize A3 colour output, Label Power has the solution for you.
Call us and enquire how we can help you promote the image of your company.
Label Power Saves Yet Another Customer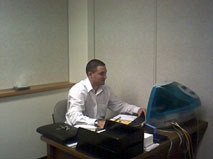 Jamie from Design Line Graphics approached Label Power with a label, that needed to be produced urgently for one of their customers. Jamie had been quoted by another labelling company however they were unable to meet the time frame that was required of him. Jamie then decided to confront Label Power with his urgent query.

Jamie had to get 100 labels printed urgently, each label was required to be 50mm x 320mm and in waterproof synthetic stock for outdoor use. His customer, a Real Estate Agency had some "For Sale" signs printed however the company who printed their signs placed the incorrect phone number on them. The Real Estate Agency then called Jamie and stated that they needed their labels ASAP.
"Display homes were opening up on the long weekend (Easter) and being Tuesday, time was really pushed. We needed the labels Thursday for the Easter long weekend and needed correct labels quickly as many homes were being displayed that very weekend" tells Jamie.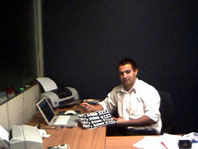 Due to Label Power's new short run capabilities Jamie was able to receive his labels in record time. Label Power can now produce labels in any size with no plate charges. Jamie said "Label Power were able to get me the labels by Thursday with the correct phone number. Because of this the weekend was a great success, the labels were good quality and our customer was very pleased."
Label Power Is Researching For Customer Satisfaction
Label Power, is now going to extreme lengths to ensure complete customer satisfaction.
We make sure that we understand all our customers needs and requirements before they place their orders. Labels are very important in the presentation of a your business and products and must be able to withstand the same type of pressure as the item to which they are adhered.
If the labels are not going to be out in the elements or exposed to any harsh conditions, there is no need for using expensive synthetic stocks and biodegradable stocks can be used.
Here are some key questions you should consider when purchasing labels:
What is the label being applied to ?
Is the surface wet or dry ? cold or hot ?
How durable does the label need to be ?
How long does the label need to last ?
Does the label need to be removed ?
Nationwide Coverage
Label Power can now visit you in Melbourne, just call our Victorian representative Doug Pell 0419 757 619 to discuss your labelling needs. Or email melbourne@labelpower.com.au
Label Power can also visit you in Sydney, just call our Managing Director James Malone 0419 717 049 to arrange a visit to discuss your labelling needs. Or email sydney@labelpower.com.au
Products
To learn more about our complete range of products and services visit our website at www.labelpower.com.au