Welcome to labelling secrets 33, in this edition....
We invite all our friends, prospects and clients to visit the Label Power team, Stand 7204 at National Manufacturing Week 2012.
This dynamic show will be held at the Sydney Showground, Sydney Olympic Park from Tuesday 8th to Friday 11th of May 2012. Label Power present the latest Barcode and Colour label printing solutions from Datamax and Primera, show the latest online Web based printing solutions from Nice Label and much more.
New Datamax O'Neil I-Class Mark II barcode printers are now shipping and read about the release of the latest Label and Card Printing design software - Seagull Scientific's "Bartender 10.0"
We introduce a new revolutionary Waterproof Matt Synthetic Inkjet label stock that now means inkjet labels can be used in wet environments, At last Waterproof Label stocks are available for most sheet fed inkjet printers and roll fed inkjet colour label printers.
Read on to find out more on our new range of durable Polyester and ultra removable synthetic label stocks.
Finally the ever popular Zebra desktop printers (LP and TLP2844 series) can now be ordered online.
We hope you enjoy this issue and as always we appreciate your feedback and comments.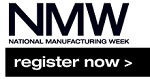 Label Power will be exhibiting at the National Manufacturing Week, from Tuesday the 8th until the Friday11th of May 2012, on stand number 7204. This event will be held at the Sydney Showground, Sydney Olympic Park.Opening hours are 9am to 5pm on Monday and Tuesday 9am to 7pm on Thursday and 9am to 4pm on Friday the closing day.
If you want to gain the competitive advantage for your business and source the latest products to help your business grow then attendance is necessary.
This is a great opportunity to see in action our range of Datamax O'Neil direct thermal and thermal transfer printers including the E-Class Mark III, M-Class Mark II and I-Class mark II. Label Power will be also presenting the new Primera CX1000 digital label press along with the Primera LX900 from Primera Technology.
At the stand we will have free samples of barcode printer ribbons, depatch labels, A4 laser labels and Label Power custom printed packaging tape.
Register now to visit NMW www.nationalmanufacturingweek.com.au [View more]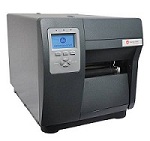 Label Power have utilised Datamax I class printers in house for more than 10 years, printing millions and millions of overprinted and variable data labels for our clients. We have also installed them into many happy clients who have cumulatively printed hundreds of millions of labels on these workhorse machines.
When we found out that Datamax had introduced the blazing fast new Generation 2 Datamax I-Class printers with 203, 300 and 600dpi resolution options and with new intelliSEAQ printheads that ensure consistent printhead temperature and longer printhead life we immediately placed our order. The industry's best thermal transfer printer is now even better!
Another great benefit of the new Datamax I-class Mark 2 printers is the dual directional ribbon rewind mechanism, this means you can use both Ink In and Ink out ( or Coated side In CSI or Coated side out CSO ) ribbons so you need never worry about not being able to use up any ribbons you have on hand.
All models are available for order online on our website or contact us for free consultation on selecting the best model for your needs.
The new Datamax-O'neil I-Class Mark II offers 20% faster print speed, 44% faster processing, 50% more memory and 61% lower power consumption.
The I-Class Mark II provides lower operating costs and flawless print quality. For applications as diverse as manufacturing, transportation & logistics, food & beverage and pharmaceuticals. [View video, compare models, pricing and order online]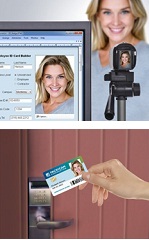 Bartender, our most popular labelling software is now even better!
Bartender 10.0 is the latest Label design and printing software from Seagull Scientific. This new version includes card printing, truly professional drawing functions and major user-interface improvements.
Some of the features incorporated in Bartender 10.0 are
Card printing and encoding.
Powerful, high-end drawing.
RFID support now in professional edition.
Brand new properties dialog.
Data type support.
New "Select Barcode" Browser.
Easier object creation.
Better text formatting.
Improved graphic support.
More flexible document format. [Extensive features description]
Are you ready for an upgrade? Give us a call at 07 3710 7000 or e-mail us at sales@labelpower.com.au [View editions, pricing and order online]
New Waterproof inkjet labels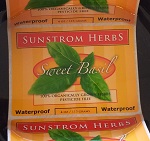 Label Power now offer Waterproof Labels for the Primera LX200, LX400, LX810 and LX900 colour label printers and for other inkjet label printers such as Epson, VIP Color VP485 and Memjet label printers such as the Rapid X1, X2 and Speedstar 3000.
Our new white Matt Synthetic Inkjet label stock with permanent adhesive shows amazing water resistance, we printed labels with a Primera LX900 colour label printer and soaked them in water for 24 and 48 hours and then 1 week - and the labels looked just as they did when they were printed.
We can even convert this stock in to A4 sheets for use with many common sheet fed A4 inkjet printers with a minimum quantity of only 3 packs (300 sheets).
The Waterproof Matt White Synthetic Permanent labels offer more durable long lasting results with resistance to scratch, moisture, and tear. These labels are specially manufactured to cope with all types of harsh environments.
These labels are perfect for use in products exposed to water or condensation. Common applications of waterproof labels include fresh food labels, bottles of water, sports bottles, bottles of wine, cosmetic labels, agricultural labels and many more.
The waterproof Matt White synthetic inkjet permanent labels are available only by special order and complement our existing large ex stock range of Gloss Paper Inkjet Permanent and standard Matt Synthetic Inkjet Permanent labels. For free samples send us an e-mail at sales@labelpower.com.au with your address, phone number and company name.
New Durable Polyester label stocks
Over the last 10 years Label Power have developed some great label stocks. We now have a comprehensive range of durable synthetic polyester label stocks with permanent adhesive available for conversion into over 1000 existing die sizes that can be overprinted with all thermal transfer printers.
Gloss Clear Polyester Permanent
Gloss White Polyester Permanent
Matt Silver Polyester Permanent
If you need waterproof, durable heat and scuff and smudge resistant labels for labelling of machinery, tools or any outdoor equipment please contact us on sales@labelpower.com.au
Ultra Removable Synthetic Label Stocks
Label Power Ultra-Removable synthetic label stocks now available.
These new synthetic stocks come in Clear and White and are perfect for applying labels to glass, tv's car windows, shop windows, consumer goods and other products and can be applied and removed several times with No adhesive residue.
Label Power can print and diecut these clear and white ultra removable label stocks in any number of colours or shape that you desire. Popular uses or applications for this stock are as promotional labels and instructional labels or promotional childrens stickers. Our new ultra removable or ultra repositional stocks can be converted into plain or printed diecut labels in rolls that you can overprint with any popular thermal transfer printer with the correct ribbon.
Fridge magnets are heavy and expensive and can only be applied to metallic surfaces, Static cling labels can only be applied to glass and very smooth surfaces. Our new ultra removable synthetic label stocks remove cleanly and the special adhesive means you can apply to a wider range of surfaces.
Contact us for samples or pricing on our ultra removable range of label stocks.
Label Power's website www.labelpower.com.au is now offering you the opportunity to order the ever popular Zebra LP2844, TLP2844 and TLP2844Z printers online at great pricing.
If you need a secondary or replacement desktop Zebra desktop printer just go to our website and order online for quick delivery.
Zebra's desktop printer family offers a comprehensive choice of direct thermal (LP) and thermal transfer (TLP) models for user friendly label printing.
Direct Thermal printing is where the heat from the printhead elements turns the heat sensitive direct thermal paper black. Commonly used thermal labels are despatch or shipping labels and scale labels.
Thermal transfer printing uses a ribbon ( usually black ) and the heat from the printhead elements melts the ink from the clear polyester carier film onto the label stock where it solidifies. This is a more durable and longer lasting form of printing and is usually chosen if the label needs to last a longer time once applied to products.
Model
Price
Specifications

Order Online
$395+GST

Print method: Direct thermal
Print speed: maximum 102 mm per second
Print width: maximum 104 mm
Resolution: 203 dpi/8 dots per mm
Memory: 512 KB Flash, 256KB SRAM (Standard) | 1 MB Flash; 512 KB SRAM (Optional)


Order Online
$435+GST

Print method: Direct thermal/thermal transfer (TLP)
Print speed: maximum 102 mm per second
Print width: maximum 104 mm
Resolution: 203 dpi/8 dots per mm
Memory: Standard: 512 KB Flash, 256KB SRAM | Optional: 1 MB Flash; 512 KB SRAM


Order Online
$525+GST

Print method: Direct thermal/thermal transfer (TLP)
Print speed: maximum 102 mm per second
Print width: maximum 104 mm
Resolution: 203 dpi/8 dots per mm
Memory: Standard: 512 KB Flash, 256KB SRAM | Optional: 1 MB Flash; 512 KB SRAM