Welcome to Labelling Secrets Edition 21
Welcome to Labelling Secrets 21!
It's been a long time between drinks but please "Take 5" and read on about some of the newest products and ideas in labelling and some very exciting Industry events!
As always your suggestions and ideas are welcomed on how to improve Labelling Secrets, please email to james@labelpower.com.au
---
Foodpro 2008 - Sydney July 21-24
If you haven't already booked your flights and accommodation for Foodpro 2008 then why not do it today? The Foodpro show is only held once every 4 years and it's back in Sydney next week.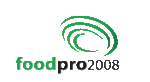 With less than 1 week to go till Foodpro 2008 we welcome you to visit us on Stand 3013 at the Sydney Convention Centre from Monday July 21 to Thursday July 24th. At the show we are launching the Zebra G Series Desktop printers. More details below about these exciting new products.
Visit us at Stand 3013
21-23 July 2008. Sydney Convention and Exhibition Centre Mon 21 Jul 10am - 6pm, Tues 22 Jul 9am - 6pm, Wed 23 Jul 9am - 6pm, Thurs 24 July 9am - 3pm
---
Degrava DP 8500 Colour Laser Printer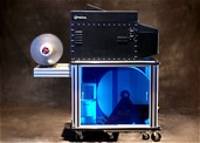 The Degrava DP 8500 makes digital on demand colour label and tag printing a viable option for smart businesses. Scuff and light resistant toner is fused to the media at a continuous 2-5" per second so the DP 8500 can revolutionize your business and eliminate your need for expensive printing plates and stocks of obsolete printed labels.
See the Degrava DP 8500 product launch live at Foodpro where Label Power consultants and Degrava technician Tre Alverson will be answering questions and taking orders for the DP 8500. Label Power are the exclusive distributor of this product in Australia and New Zealand. For questions to schedule an appointment or receive samples please contact James Malone james@labelpower.com.au
Price: Available upon request.
Please Contact Us or call 1300 727 202
Zebra Desktop G-Series Released
Check out the new replacement printers to the ever popular Zebra TLP desktop printers. The Zebra's G-Series compact desktop printers for print widths up to 4 inches deliver best-in-class speed and performance. From the basic GK™ model to the feature-rich GX™ model, the G-Series printers are reliable, durable, and flexible to fit almost any low- to mid-volume printing application and budget.
Fitting Choices
Built with Zebra durability and reliability, the G-Series GK model provides the best value of all basic desktop thermal printers, while the premier GX model supports a variety of applications with the widest range of features. Choose the space-saving direct thermal version of either model for the smallest footprint of any 4-inch desktop printer, or the direct thermal/thermal transfer version to save users time with the easiest ribbon-loading system available.
With both EPL™ and ZPL® programming languages native on all models, G-Series printers fit in perfectly with other Zebra printers. And a variety of connectivity options makes them easy to integrate into existing local or networked systems.
Zebra's G-Series printers are a smart investment, and always a perfect fit.
Click here to go to zebra page

Download Zebra G Series Product Brochure here.

Download Brochure on Benefits of Upgrading to Zebra G Series here.
Price: Available upon request.
Please Contact Us or call 1300 727 202.
Then come visit us in Melbourne - Fine Food Australia - Stand HN10, 22-25 September 2008. Melbourne Exhibition and Convention Centre. Mon 22 Sept 10am - 5pm, Tues 23 Sept 12pm - 9pm, Wed 24 Sep 10am - 5pm, Thur 25 Sep 10am - 5pm.
Remember you can always visit our Brisbane or Sydney showrooms at any time, just call ahead on 1300 727 202 to arrange an appointment.

New Silver Void Stock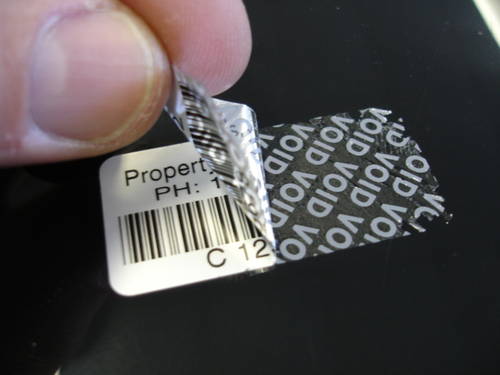 After several overseas missions and extensive in house and field testing Label Power are proud to launch our new Security Void stock. This stock will leave the words "Void" when removed giving a clear indication of tampering or label removal. Currently available with a Matt Silver finish we can manufacture in any size or design and also overprint with consecutive numbering or barcodes for extra security or tracking. Popular uses for this label are as a security seal for packaging, tamper seal for envelopes and parcels or for electronic equipment. Click here to see tamper evident labels. Other colours and messages are available on request. For free Security Void samples please email your address to sales@labelpower.com.au with the subject heading "void label samples" or call us on 1300 727 202.
---
Tradeshow Recap - Fine Food Brisbane 2008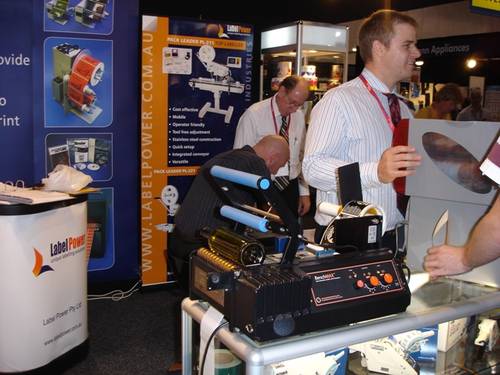 Label Power recently met many new clients at the Fine Food Show in Brisbane that was held at the Brisbane Convention centre. One of the innovative products on display was the Benchmate Label Applicator - Many of our clients have found this perfect for quick labelling of wine bottles with either single label or front and back labelling. We hope to see you at our next show in Sydney - check the details at the top of this email for the important show times and dates.
---
Apply for Applicator Specials
Label Power have available new and demonstrator Packleader Automatic Label Application machinery at unheard of pricing. Due to the recent movement of the USD it's time for us to clear our stock out at the new exchange rate and pass the savings on to you.
We have 3 only
Packleader ELF20 Top labeller applicators with integrated Conveyor usually $10,995+GST now only $8,995+GST. Offer valid for showroom stock and for the month of July only.
Let us know what labels you need to apply to your products and we will advise the best equipment for your needs to automate this process.
Available upon request.
Please Contact Us or call 1300 727 202.