Barambah Organics – Homegrown Success
In the second of our series of articles about Label Power's customers, we're down on the farm with Ian and Jane Campbell from Barambah Organic.

Barambah Organics is an exceptional family owned business producing an extensive range of high quality certified organic dairy products.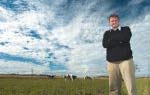 Husband and wife team Ian and Jane Campbell operate the 1,000 acre "Spring Creek" farm in the South Burnett region of QLD, a farm that has been in the Campbell family since 1912.
Following the decision to undergo organic certification in the late 1990's, the transformation of "Spring Creek" to organic farming which took over 3 years, has led to a whole host of national awards and a growing range of amazing products that are highly sought after and renowned for their quality.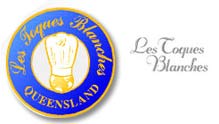 Recently awarded Les Toques Blanche top award for its products, Barambah Organics draws on Ian's extensive knowledge of the dairying industry and human nutrition, to bring us products that are not only good for us but also taste great.
Of course great products need great labels so Label Power has used special metalised materials to create a range of product labels that compliment the high end quality branding.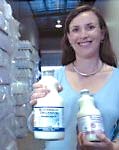 Jane Campbell Co-Director of the company, Marketer, Sales Director and (I'm not sure how she does it!) mother to Hannah and Lillian said "success in Toques Blanche encompassed everything, product, packaging and of course labelling. So congratulations to Label Power too for all the hard work you put in".
Barambah's product range includes some very fine cheeses, the Triple Brie is a must, yoghurts, cream, butter and the all important full cream, skim and light milk. Modestly, Jane says "the cows are the most important members of the team. Twice a day they are happily producing the goods and with Ian's carefully considered rations our cows are extremely healthy and make the best tasting milk ever".
Barambah's products are available through outlets from the Sunshine Coast to Sydney so why not visit their website for details of your local supplier.
Below is a sample of the labels Label Power have designed and produced for Barambah Organics: