A Taste of North Africa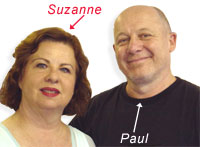 Suzanne Quintner has an amazing passion for her own special brand of North African and Middle Eastern cooking. Suzanne has combined her extensive knowledge of the regions cuisine to bring us a fantastic range of authentic Moroccan dips, sauces, oils and other delicacies.
Suzanne worked closely with Label Power's in-house graphic artist Paul Russell to create labels that are both practical and striking. Waxing lyrically about Paul's creative input,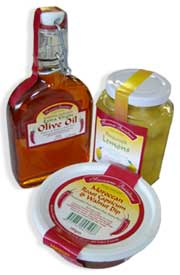 Suzanne said "Paul was an absolute inspiration. He listened to my ideas and came up with the exact look I was after. It's just brilliant!" Label Power also proposed a special shape label for the range of dips.
The Moroccan Roast Pumpkin & Sweet Potato and my particular favorite Moroccan Roast Capsicum & Walnut Dip both use a 'Winged' lid label. The design incorporates wings on each side of the circle. These wings not only act as a seal for the lid, but also allow for the nutritional panel and ingredients to be printed on the same label. Suzanne was delighted with the overall result and has rolled out the same look and feel of the design for her Harissa, Preserved Lemons and Harissa infused Virgin Olive Oil.
Moroccan Spicy Warm Carrot Salad
1kg carrots (sliced diagonally or batons)
2 tblsp olive oil
3-4 cloves garlic (crushed)
2 tsp Suzanne Quintner Harissa (add more to taste)
½ cup brown sugar
½ cup red wine vinegar
Sea salt to taste
Place all the ingredients in an oven proof dish and roast at 180 degrees until carrots are cooked and caramelized. You can also sauté all the ingredients until the carrots are cooked.
Suzanne Quintner Fine Foods – 07 3371 4979