Label Power is Proud to Introduce the NEW Bartender 2019 Editions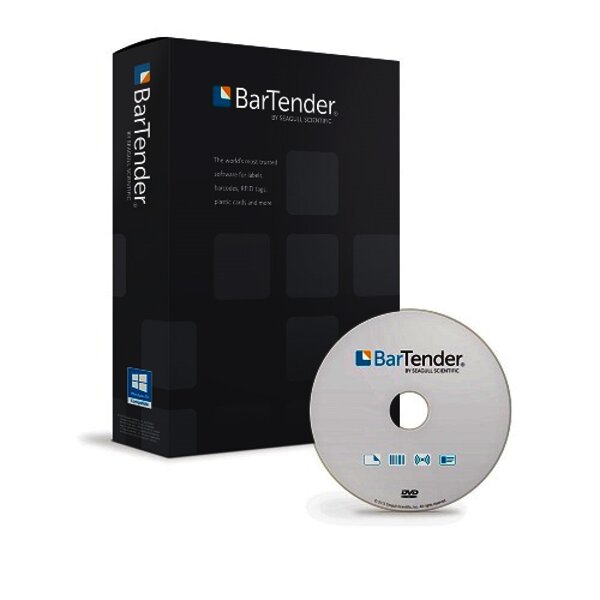 New BarTender 2019 Label Design Software With New Drivers That Are Up to 5 Times Faster
Create Contemporary Label Designs with Point and Click Technology!
BarTender software 2019 transforms information into the labels, barcodes, RFID tags, smartcards, packing slips and pallet labels that drive business. International enterprises trust their production lines to BarTender 2019, and so do hundreds of thousands of smaller businesses around the world.
Special Offer - Invest in the 3 years of maintenance (MA) at the current BarTender 2016 price for your version, and you do not have to pay for the months you have been out of cover or need to have had an MA at all.

So, you will get the free update to 2019 once this becomes available!

In addition to this offer, when BarTender 2019 is released, any customers with BarTender Basic +MA will be able to upgrade for free to a BarTender Professional (1 x printer license), which is a significant savings!
BarTender 2019 helps customers improve safety, security, efficiency and compliance through:
Easy, Powerful Design: Get started quickly, reduce costs and be agile when requirements and regulations change by combining similar designs into one dynamic Intelligent Template.
Comprehensive Control: Manage and secure your entire design and printing system, whether in a single location or distributed around the world.
Straight Forward Integration: Print the latest, most accurate information automatically from your current databases and business systems without expensive extra connectors.
Legendary Technical Support: Get expert assistance when you need it
BarTender 2019 Updated Features Include:
New installer and more flexible activation and licensing
Improved user experience with more intuitive template editing
Augmented data sourcing and data storage capabilities
Powerful features added to forms for a more app like experience
Improvements to the integration build and testing
New printing capabilities and features
Updated License plans allow organisations to purchase or add multiple licenses with ease and a single license can be partitioned into different pools, allowing multiple departments to access a single license.
New Design Features Include:
On-Screen Editing
Text Layout Allows Multiple Columns and Wrap to Borders
Text Styling Allows Subscript and Superscript
Bar Codes Can be Rotated and Include Upgraded Symbologies
Grid Layouts Without Scripting
Table Objects Allow for Common Datafields and Tables to Be Inserted
New Database Connectivity:
Excel Driver is 5 Times Faster
Access/Excel Driver Removes the Need for an ODBC Connection
Support for MS Azure SQL
Support for MariaDB (mySQL)
Support for XML Files
Contact Label Power today for further information or assistance to find the right labelling solution for your needs.
About Label Power
Label Power was established in 1996 with head office and manufacturing facility located in Brisbane, Queensland. We are the industry leaders in VIP (Variable Information Printing) systems which enable clients to print variable information labels and tags on demand.
Label Power supplies full colour industrial digital label printing and converting systems including the popular reel to reel Primera CX1200 digital press and FX1200 digital diecutter.
Other products supplied are Colour Inkjet Label Printers, Label Dispensers, Label Rewinders and Label Applicators as well as printing consumables. For customised label design and printing, Label Power are distributors of a full range of labelling software including Bartender, Labelview and Nice Label.
An extensive trade label manufacturing plant, coupled with over 20 years experience in the implementation of the best labelling systems, Barcode scanners and Software make Label Power the right partner to help you implement all your product labelling, identification and tracking needs.
For more information about Label Power please visit www.labelpower.com.au or call us on 1300 727 202
---