Label Power Reintroduces New Datamax-O'Neil Workstation/Performance Series Printers with an Exclusive Price
Australia, May 9th, 2014.
Label Power is now showcasing the rebrand of the popular intelligent compact and industrial thermal printers, namely the Datamax-O'Neil Workstation/Performance Series w 1110 and p 1115, formally known as the Source Technologies STw 1110 and STp 1115. These great label printing assets will be on sale for an exclusive price this month only.

With the acquisition of Source Technologies, Datamax-O'Neil now has an innovative line up label printers to add to their already powerful collection. The Datamax-O'Neil Workstation represents a new generation of desktop thermal barcode printers offering a reliable solution for low to medium volume printing environments looking to save space. The Performance Series presents a new innovative family of printers designed to resolve a number of customer issues known to thermal printers for many years.

James Malone Managing Director of Label Power explains "We are always excited to bring state of the art and innovative products into our company. The Datamax-O'Neil Workstation w 1110 and Performance Series p 1115 are both easy to use, affordable and reliable. They work effortlessly with both Macs and PCs, simply plug in the Ethernet cable and install. The power of the Datamax'O'Neil Workstation/Performance Series printers is that it offers low printing costs, without compromising the quality of print, and helps small and large businesses improve overall operating costs."

The <link product id source-technologies-stw-1110-direct-thermal-printer _blank technologies>w.1110 is the first model in the Datamax-O'Neil Workstation series, it offers an industry leading design and standard features found on the company's Performance Series printer line, including Ethernet 10/100, 50 resident/scalable fonts, 300dpi printhead for superior print quality and industry standard PCL5e language. The compact design provides reliability and durability for environments requiring a small footprint for the most efficient output.

The Workstation Series are designed for a wide variety of industries and applications that require a small yet powerful printing solution. The Workstation Series' superior print quality is ideal for applications such as pharmaceutical, product labeling, asset management and shelf labeling.

The compact thermal printers can dramatically reduce costs by streamlining operations, increasing productivity and managing your important assets.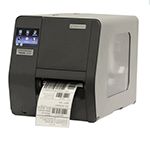 The p 1115 is part of the newly launched Datamax-O'Neil Performance Series collection. The result is a printer family that is the easiest to load, easiest to uses and easiest to integrate of any thermal printers available anywhere. The Performance Series printers offer superior print quality, auto-load capabilities, user-friendly color touchscreen, unparalleled print registration and an industry standard printer language, PCL.

The Performance Series printers are ideal for customers that are conscious of their total cost of ownership and realize that value is more than the price of the product, but extends through the entire life cycle of the printer.


The Datamax O'Neil Workstation and Performance Series of desktop thermal barcode printers are available at Label Power with an exclusive offer lasting only until the 31st of May this month.
For a live demonstration please visit Label Power at Foodpro 2014 - Melbourne Convention & Exhibition Centre (22-25 June STAND i10).



About Label Power
Label Power was established in 1996 with head office and manufacturing facility located in Brisbane, Queensland. We are the industry leaders in VIP (Variable Information Printing) systems which enable clients to print variable information labels and tags on demand.
Label Power supply full colour industrial digital label printing and converting systems including the popular reel to reel Primera CX1200 digital press and FX1200 digital diecutter.
Other products supplied are Colour Inkjet Label Printers, Label Dispensers, Label Rewinders and Label Applicators. For label design and print Label Power are distributors of a full range of labelling software including Bartender, Labelview and Nice Label.
An extensive trade label manufacturing plant coupled with over 17 years experience in the implementation of the best labelling systems, Barcode scanners and Software make Label Power the right partner to help you implement all your product identification and tracking needs.
For more information about Label Power please visit www.labelpower.com.au or call us on (07) 3710 7000.