Brisbane, QLD, Australia (April 26, 2012).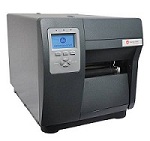 Label Power, Australian quality label manufacturer and label solutions supplier, introduces the latest high performance industrial printer from Datamax-O'neil, the I-Class Mark II. This new printer offers the fastest processor, largest memory and a widest selection of communication ports available in a mid-range industrial printer to meet the most diverse applications.
The I-Class Mark II builds off the highly successful I-Class series and incorporates features and technology that makes it best in its class for performance, reliability and ease of integration.
James Malone, managing director of Label Power says "the I-Class Mark II is designed to outperform any printer in its class with 20 percent faster print speeds, 44 percent faster processing and 61 percent lower power consumption. This printer also offers 50 percent more memory with 64 MB Flash and 32 MB DRAM as standard features".
Malone continues, "The new I-Class Mark II is a medium sized printer that offers 203, 300 and 600 DPI resolutions along with speeds up to 304.8 mm/s. The printer can be upgraded in the field, with options such as internal rewind, thermal transfer and W-LAN thanks to its modular design".
The I-Class Mark II was designed for "intelligent" integration, with the industry's largest selection of communication ports of any mid-range industrial printer, including serial, parallel, USB, LAN, 2 USB Host ports and SDIO, W-LAN and GPIO applicator cards. The 802.11 a/b/g W-LAN option with WPA2 security protocol is unique in the industry. In addition, the printer's Auto-Detect language emulation feature provides for seamless replacement of existing printers, while a LCD graphical backlit display enables user friendly configuration set up and operation.
IntelliSEAQ™ printheads provide a long life with their durable coating and high abrasion resistance, while offering lower power consumption. I-Class Mark II is the first printer to come equipped with OPTIMedia™, a feature that enables the printer to automatically adjust to optimum heat, speed, darkness and contrast settings to ensure the highest quality printing.
The I-Class Mark II is the ideal bar code label printer for diverse applications such as:
Industrial manufacturing: asset tracking, finished good marking, case labels
Transportation and logistics: shipping labels, sorting centres, pallet tracking
Pharmaceuticals: product identification, track and trace and prescription labels
Food and beverage: high resolution labels, expiration dates and time stamps, product identification
Datamax-O'neil I-Class II is now available at Label Power. Customers interested in obtaining further information about this printer can visit www.labelpower.com.au or contact our consultants at 07 3710 7000.
---
About Label Power

Label Power was established in 1996 with head office and manufacturing facility located in Brisbane, Queensland. We are the industry leaders in VIP (Variable Information Printing) systems which enable clients to print variable information labels and tags on demand.

Label Power supply full colour industrial digital label printing and converting systems including the popular reel to reel Primera CX1200 digital press and FX1200 digital diecutter.

Other products supplied are Colour Inkjet Label Printers, Label Dispensers, Label Rewinders and Label Applicators. For label design and print Label Power are distributors of a full range of labelling software including Bartender, Labelview and Nice Label.

An extensive trade label manufacturing plant coupled over 15 years experience in the implementation of the best labelling systems, Barcode scanners and Software make Label Power the right partner to help you implement all your product identification and tracking needs.

For more information about Label Power please visit www.labelpower.com.au or call us on 07 3710 7000.