Brisbane, QLD, Australia (April 27, 2012).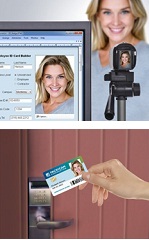 Label Power Pty Ltd, Australia's leading manufacturer and supplier of quality labels and labelling equipment, is proud to introduce "Bartender 10.0", the latest labelling, barcode and RFID design software from Seagull Scientific.
Bartender 10.0 is an advanced Label Software package, designed to support laser, thermal printers as well as colour inkjet label printers. The latest version of Bartender includes card printing, truly professional drawing functions and major user-interface improvements.
Some of the features incorporated in Bartender 10.0 are
Card printing and encoding: users can design, print and encode ID cards, employee security badges, membership cards and just about any other plastic card.
Powerful, high-end drawing: this version offers many drawing functions previously only seen in software packages such as Adobe Illustrator. This includes new shapes, versatile shape fill options, arrows in numerous styles, customisable corners for rectangles and improved line drawing.
RFID support now in professional edition: encoding of data into RFID tags and labels it is now available in the Professional edition as well.
Brand new properties dialog: the Properties dialog is much faster and easier to use, including instant changes without having to click OK, quicker access to object properties, new "Transforms" pane makes it easier to modify imported data, new Data Source wizards.
Data type support: Bartender no longer treats all data as just "text." Powerful support for data types (including decimals, integers, fractions, dates and more) lets you perform advanced validation and data conversion functions.
New "Select Barcode" Browser: now it's easier than ever to select exactly the barcode you need. Quickly preview more than 400 preformatted, ready-to use barcode components. Choose from numerous "Common Barcodes" or drill down into folders of different application-specific barcodes.
Easier object creation: it's now also easier to create text and import graphics. And, if you have an RFID or "smart card" capable printer, it's easier to select the right encoding technology and standard.
Better text formatting: includes new font formatting capabilities such as kerning and spacing, font outlines, more line spacing options, more advanced "Word Processor" objects, effects for mirror, transparency and negative.
Improved graphic support: PDFs now supported and new clip art search engine and browser.
More flexible document format: you can now save multiple template designs into a single Bartender document and automatically switch between them at print-time.
James Malone, Managing Director of Label Power says "Bartender 10.0 is definitely setting new standards in labelling software. With this new version users no longer need one software package to design and print labels and another one for plastic cards. The main difference is simply the type of printer".
Malone also adds "When presenting Bartender 10.0 to our clients we have found that they are interested in the savings they can make through not having to purchase two different software packages. Moreover, our clients find very appealing that they only need to learn and train their staff on how to use just one software and this is a big plus for them".
Bartender 10.0 is now available at Label Power. Customers interested in obtaining further information about this barcode software can visit www.labelpower.com.au or contact our consultants at 07 3710 7000.
---
About Label Power

Label Power was established in 1996 with head office and manufacturing facility located in Brisbane, Queensland. We are the industry leaders in VIP (Variable Information Printing) systems which enable clients to print variable information labels and tags on demand.

Label Power supply full colour industrial digital label printing and converting systems including the popular reel to reel Primera CX1200 digital press and FX1200 digital diecutter.

Other products supplied are Colour Inkjet Label Printers, Label Dispensers, Label Rewinders and Label Applicators. For label design and print Label Power are distributors of a full range of labelling software including Bartender, Labelview and Nice Label.

An extensive trade label manufacturing plant coupled over 15 years experience in the implementation of the best labelling systems, Barcode scanners and Software make Label Power the right partner to help you implement all your product identification and tracking needs.

For more information about Label Power please visit www.labelpower.com.au or call us on 07 3710 7000.