Label Power now producing Domed Labels for all industries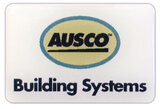 Label Power now have the capability to produce domed labels and domed badges. Domed labels and badges are covered in a crystal-clear resin coating to add a touch of class to your product. This crystal clear resin protects the printing and gives it a 3D look. It also adds to the labels or badge durability and weather resistance. The polyurethane is UV resistant so labels won't fade in the sun.
Domed Labels are often referred to as Domed Stickers, Acrylic Raised Stickers, Domed Decals, Lensed Labels, 3D Badges or Epoxy Domes.
Some popular uses for domed labels are:
• Badges, Name Plates and ID Labels
• Cars, Boats, Vehicles
• Computers, Electronics
• Appliances
• Tools and hardware
• Advertising, Promotions
• and many more
For more info, contact us today on 1300 727 202 or sales@labelpower.com.au You can also request a quote online.