Microsoft Certifies BarTender as Vista Compatible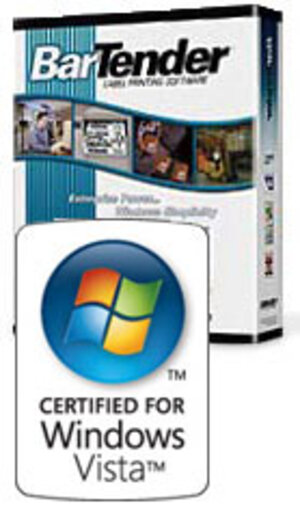 Label Power are Australia's distributor for Bartender Labelling Software.
Nearly half a year has gone by since Seagull announced that BarTender v7.75 (service release 2, released in January) had been modified, tested, and approved for operation on Windows Vista. However, as explained in the associated Vista Seagull News Flash, that version had been self-certified by Seagull.
And now...
BarTender version 8.01 (service release 2) has been certified by Microsoft as Vista compatible!
Free Updates for all users of BarTender 8.0 and Higher Users of version 7.7x (versions 7.70 through 7.75) can still get Vista compatibility by updating their software to v7.75 SR2 for free from our Service Release web page . However, only users of BarTender 8.0 or higher can update for free to the version of BarTender with Microsoft-certified Vista compatibility.
To upgrade your old BarTender software, contact Label Power - phone 1300 727 202 or email sales@labelpower.com.au.