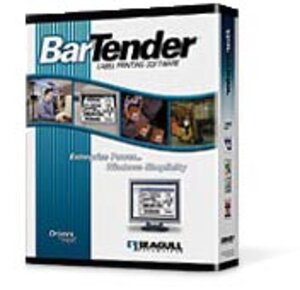 Bartender, the latest version of Seagull Scientific's labelling, barcode and RFID software, is now available from Label Power. Bartender v8.0 is compatible with Windows Vista and has many new features. The centre piece of Bartender v8.0 is the brand new Enterprise Print Server edition -- the most powerful Bartender yet. It includes all capabilities of the Enterprise and RFID Enterprise editions, plus many new features for centralized printing and next generation integration features. It also includes Bartender Web Print Server, which lets users' view, select, and print labels from any web browser. Bartender v8.0 also contains numerous user-interface enhancements that have been added to all editions.
As well, Bartender Web Print Server, a revolutionary new web application, has debuted with the release of Bartender v8.0. Part of the Enterprise Print Server edition, Web Print Server lets you view, select, and print Bartender label formats from any operating system or platform that can run a web browser.
The new version also contains a new Seagull Driver Wizard which makes printer driver installation, removal, and updating easier and more reliable than ever. One of the most noteworthy recent feature additions is the expansion of Seagull's printer "Status Monitor" support to numerous additional printers. This allows conditions such as "Out of ribbon" and "Off-line" for supported thermal label printers to be viewed right in the standard "Printers and Faxes" folder and "Print Queue" Window (and no propriety "print manager" software is required). Another recent improvement is that Seagull's Status Monitor now supports the reporting of multiple, simultaneous printer conditions.
Contact Label Power now 1300 727 202 or email sales@labelpower.com.au for more information.