Towa Label Applicator APN10-30
$191.40

(inc GST)


$174.00

(exc GST)
Towa Label Applicator APN10-30
Towa label applicator APN10-30 is an epoch-making tool specially designed to simply and firmly dispense and apply small labels.
The Towa label applicator APN10-30 can be operated like hand labeller and is able to satisfy the needs of a variety of business such as Retailers, Logistics, Couriers, Agriculture and Fishery, Manufactures among others.
This is a convenient and durable device that can help to increase the number of items that you can label every day.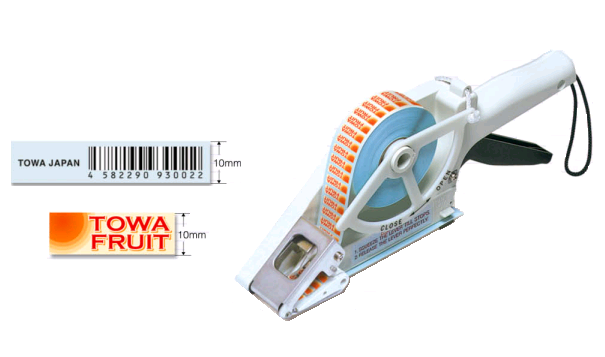 Easy to use
Load the label in roll on the hub, remove Label holder turning it counters clockwise and pull it toward you before label loading.
Label comes out from the front of tool (Fig. 1) when pull Lever.
Apply the label at the place you want (Fig. 2).


Towa label applicator APN 10-30 benefits
Simply and firmly dispense and apply a variety of small labels.
It can use pre-printed general roll labels. No special (punched or slit) labels or separators required.
Space saving design.

Label Gap
---
Label size
Stroke: 10 - 60mm.
Width: 20 - 30mm.
---
Max outside diameter
---
Considerations
Labels must be more than 50µm thick.

Some types of film, synthetic paper, and other special labels may not be supported.

Please ask for details before using special labels.
---