Thank you for visiting Label Power at Queensland Safety Show 2013
Thank you for visiting Label Power at Queensland Safety Show 2013. We appreciate the opportunity you have given us to show you part of our extensive product portfolio.
We are overwhelmed by your response to our offerings and are working extremely hard to respond to your enquiries.
Don't miss out on the fantastic offers below - exclusive to Queensland Safety Show visitors.
---
Print your own membership cards, loyalty cards, staff ID badges, gift cards and more with the New Primacy plastic card printer.
Primacy makes the difference when it comes to print quality and speed. It is the fastest printer in its category and can print up to: 210 cards per hour for one side, and 140 cards per hour for dual-sided printing.
This machine can print on either one or both sides, and the dual-sided option can also be activated on-site. This flexible printer can also be fitted with additional options at any time, when magnetic and contact/contactless encoding are required. WATCH VIDEO
Complete printer package includes Zenius Classic USB, 1 colour ribbon, 50 blank white cards, Card Designer Software Standard Edition and starter cleaning kit.
Zenius is the one-stop solution to print high-quality single-sided cards - in monochrome or colour - and encode technology cards. Designed with the user in mind, Zenius takes plastic card personalisation to the next level by simplifying routine tasks such as ribbon installation and printer status monitoring. This compact, modular and easy to use card printer delivers superior print quality on every job.
The Zenius features a new software architecture "Evolis Premium Suite®", which includes a wide range of tools to monitor the printer from a remote computer. Moreover, the Zenius uses the "Evolis High Trust®" range of consumables, which have been designed to enhance graphic performances and simplify standard tasks such as ribbon installation by instantly identifying the ribbon and configuring all settings accordingly. WATCH VIDEO
The Primera LX900 is a colour inkjet label printer specially designed for printing runs of customised full colour labels. With a huge range of ex stock labels sizes available the Primera LX900 is a must have for companies who have a wide range of products that need to be professionally labelled. WATCH VIDEO
Need consumables for the LX900? We can help
<link product id source-technologies-stp-1115-direct-thermal-printer _blank technologies stp direct thermal>Direct thermal model $1655+GST
<link product id source-technologies-stp-1115-direct-thermal-printer-and-thermal-transfer-printer _blank technologies stp1115 thermal transfer>Thermal transfer model $1931+GST
Source Technologies STp 1115 is an industrial direct thermal printer specially designed for a wide variety of applications that require a reliable and cost effective barcode printer. The STp1115 is used for warehousing, transportation, logistics, manufacturing and healthcare applications.
The STp1115 provides autoloading capabilities, user friendly touchscreen, and industry standard PCL printer language making it easy to integrate.
Source Technologies STw.1110. New compact desktop printer with leading design and standard features such as Ethernet 10/100, 50 resident/scalable fonts, 300dpi printhead for superior print quality and industry standard PCL5e language.
The new STw1110 supports many desktop applications including: shipping labels, product labeling, shelf labeling, item labeling, pharmacy labels, specimen/patient, tracking, parking passes and many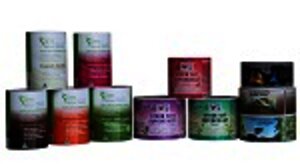 To receive a free, no obligation proposal for your labelling requirements simply put your existing label or tag samples in an envelope, tell us the quantity you require and send them to: Label Power Pty Ltd. Reply Paid 363. Archerfield BC, QLD, 4108.
Alternatively you can email your requirements to sales@labelpower.com.au or fax them to 1300 727 212. Don't forget to include your contact details: company name, address, phone number, email address and contact person.
Thank you again for taking the time to visit Label Power at Queensland Safety Show 2013. If you have an immediate need feel free to Contact Us. We look forward to hearing from you.

---
Please Click Here to download company brochure.
---