Come and see us at Auspack Plus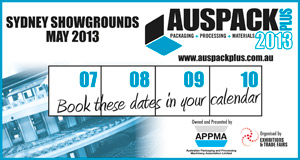 We are excited to announce that Label Power will be exhibiting at Auspack Plus from the 7th to the 10th May at Sydney Showgrounds, Olympic Park - STAND 662
This year Label Power will be offering the following:
Free high-quality digital label samples on clear, silver and synthetic stocks promoting our Digital and UV Flexo trade label printing services.
New Colordyne CDT1600S colour-sheet fed printer powered by Memjet Technology, this digital print solution has a throughput speeds of 305mm per second and is ideal for envelopes, labels, tags, forms, documents, brochures and flyers.
New Source Technology PCL compatible thermal transfer printers with flat head, near edge printheads, and multiline colour touchscreen LCD displays.
Datamax-O'Neil and Zebra desktop and industrial printers.
Wax, Wax/resin, and Full resin ribbons including colour ribbons.
Colour label printers including Primera LX400, LX900, CX1000, CX1200 and Colordyne CDT1600C with Memjet Technology.
PMR print and apply label applicator for automatic label printing and applying.
New Evolis plastic card printers – perfect for membership and loyalty card printing.
Free professional consultation and advice on any label or tag printing requirements.
The range of products that Label Power will be presenting at Auspack Plus strongly appeal to businesses that are keen to find solutions to bring down printing costs dramatically, create opportunities to explore new markets, and sell more of their existing products. Does this sound like something that would interest you? Then CLICK HERE TO REGISTER ONLINE TO ATTEND or contact us on 07 3710 7000.
About Auspack Plus 2013
Auspack Plus 2013 is the most comprehensive packaging and processing trade exhibition ever seen in Australia. Auspack Plus is staged every two years only so put these dates in your diary and don't miss this unique opportunity to attend your industry event.
Why you should attend Auspack Plus 2013?
Do all your business in one convenient location. Auspack Plus is your chance to see, compare and buy all the latest working machinery, products and technology with more than 1000 brands expected to be on display from over 250 exhibitors. It would take you many months to see this many suppliers individually and consequently Auspack Plus is the ideal place to streamline the buying process, with all the experts on hand to discuss your individual requirements.
Get the edge over your competitors. Discover new machinery and technology that will help increase the productivity of your business and lower your production costs. Compare the latest innovations and innovative business solutions for your packaging, processing and handling requirements.
Establish new contacts face-to-face. Auspack Plus offers unparalleled networking opportunities and chances for information exchange for you and your employees. Auspack Plus is the ideal platform to reach a wide range of contacts face-to-face in just four days.
If packaging and processing impacts your business then the answer is at Auspack Plus 2013
We look forward to seeing you.