We are excited to announce that Label Power will be exhibiting at:
Naturally Good Natural Organic & Healthy Products EXPO

Come and visit Label Power at the Naturally Good Expo at Stand Number H39 on April 29th and 30th from 10:00am to 5:00pm daily in the new ICC Sydney Exhibition Centre, Darling Harbour.
---
Foodservice Australia 2018

The Foodservice Australia show will grow significantly this year when it moves to the new exhibition centre at Darling Harbour in Sydney.
If you work in the food or hospitality industry then you need to plan a visit. There is simply no better place to discover new ideas. You can literally taste the new food trends and try out all the latest catering equipment.
This year the show runs from 27-29 May. There will be over 350 exhibitors and special events including the Chef of the Year, National Restaurant Conference, Cafe School, Australian Pizza Championship, Savour Patissier of the Year and the new Aged Care Catering Summit.
Visit Label Power at Stand K53 to learn about the latest in digital design, printing and labelling of food products in Australia.
---
Brewcon 2018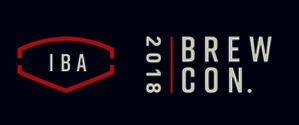 The 6th annual BrewCon and Trade Expo (formally known as the Australian Craft Brewers Conference) is being held on the Tuesday 26th June through Thursday 28th June 2018 at the Australian Technology Park, Sydney, NSW.
Presented by the Independent Brewers Association, the conference exists to build excellence and best-practice in the Australian beer industry. The conference is the Australian brewing industry's keystone event and is growing to be to be an education and trade event of international significance.
The three days of the conference is jam-packed with business, technical brewing and supply chain seminars, international speakers, brewery tours, workshops and the largest brewing trade expo seen in Australia.
---
Previous Trade Shows:
Foodservice Australia 2017

This year the Foodservice Australia show will be bigger and better than ever. For the first time there will be two full levels of exhibitors. They include all the major food and equipment suppliers - plus dozens of regional and artisan producers.
Visit Label Power at stand H60 to see the latest in customised labelling solutions and equipment.
Foodservice Australia 2017 runs from May 28-30 at the Royal Exhibition Building in Melbourne, Victoria.
---
foodpro 2017 Celebrates 50 Years Supporting Australia's Food Industry
16-19 JUL 2017 ICC SYDNEY, DARLING HARBOUR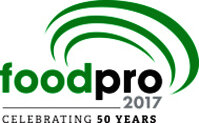 Visit Label Power at booth #C62 at this iconic event for the food and beverage manufacturing industry, which returns to Sydney in July 2017, to showcase the latest technology and innovations in food processing, packaging, science and technology.
foodpro only comes around every three years – don't miss this opportunity to improve your products and increase efficiencies.
---
Fine Food Australia 2017

A respected trade exhibition with 32 years experience in the food industry, Fine Food Australia is dedicated to giving your business the edge it needs to innovate and grow. With over 1,000 exhibitors and a raft of industry experts offering seminars and demonstrations, you never know what will inspire your next great idea.
The Fine Food Australia 2017 show runs September 11-14 at the International Convention Centre in Sydney.
Visit Label Power at stand A30 to see the latest in customised labelling solutions and equipment.
---